Unalakleet Data Delivered
Less than a week after acquisition, AK DGGS' Coastal Hazards program received their DEMs and orthos of Unalakleet and Shaktoolik.
The DEMs were as beautiful as ever.  This time we were provided about 50 ground control points for comparison.  The points were acquired with DGPS in 2011 and had an accuracy of 1-2 cm at that time.  Of course these villages are right on the beach and none of these points were acquired on a solid surface, since their purpose was to assess change in the beach over time.  The standard deviation of difference between these GCPs and our DEMs was about 15 cm.  I would have preferred 5-10 cm, but as the goal of the project was to assess change and we already know fodar precision is on the 5-10 cm level, we can be pretty sure that some component of the difference was a real change.
Coastal villages like these get hammered by storms and storm swells periodically, particularly in winter when Aleutians low pressure systems are at their strongest.  For example, Unalakleet had a driftwood tide line behind the town, indicating that it had been completely flooded at some point (apparently that event happened over 30 years ago).  Both villages have various earthworks between the beach and town, but in both cases there is only 100′-200′ from ocean waves to the first line of homes, as both towns are built on narrow spits. There seems to be little question that flood damage is going to occur here often, the main questions seems to be how often and how much damage.  These DEMs with therefore be used both to measure coastal erosion over time by comparison with past and future maps as well as to improve flood forecasting.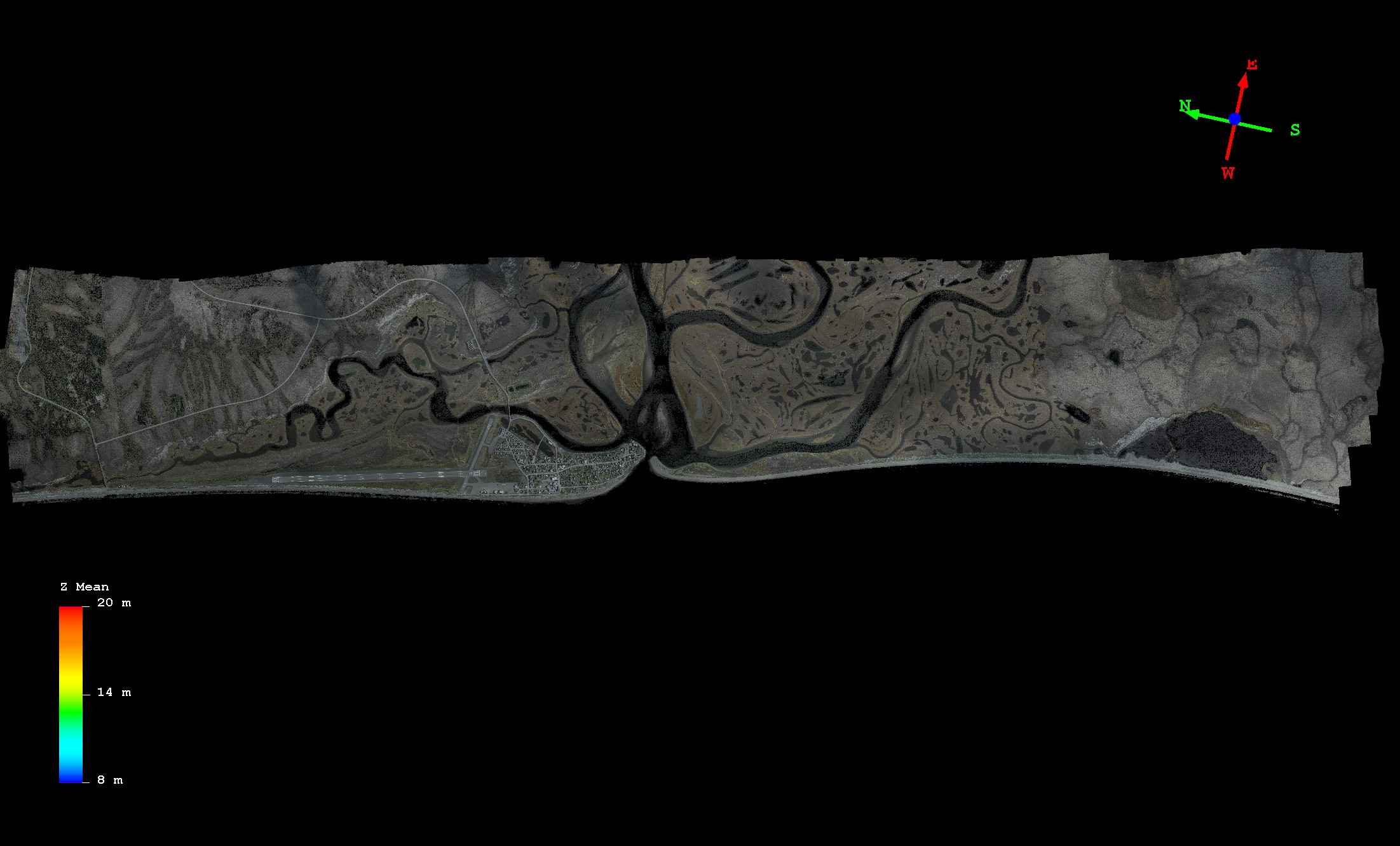 Here is a top view of Unalakleet.  It's pretty close to the ocean.  Mouse-over to see a color slice of the DEM.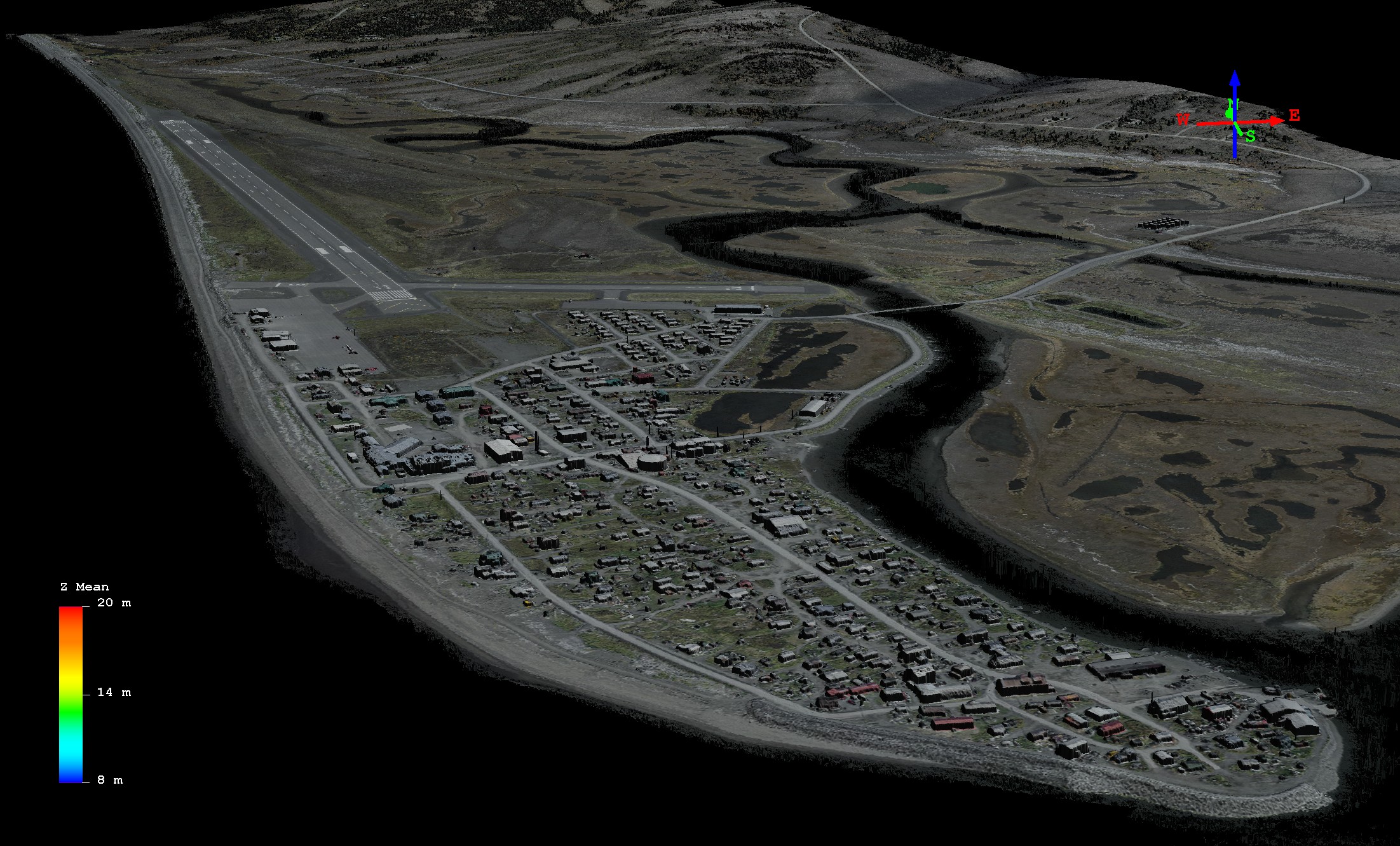 Did I mention it's really close to the ocean?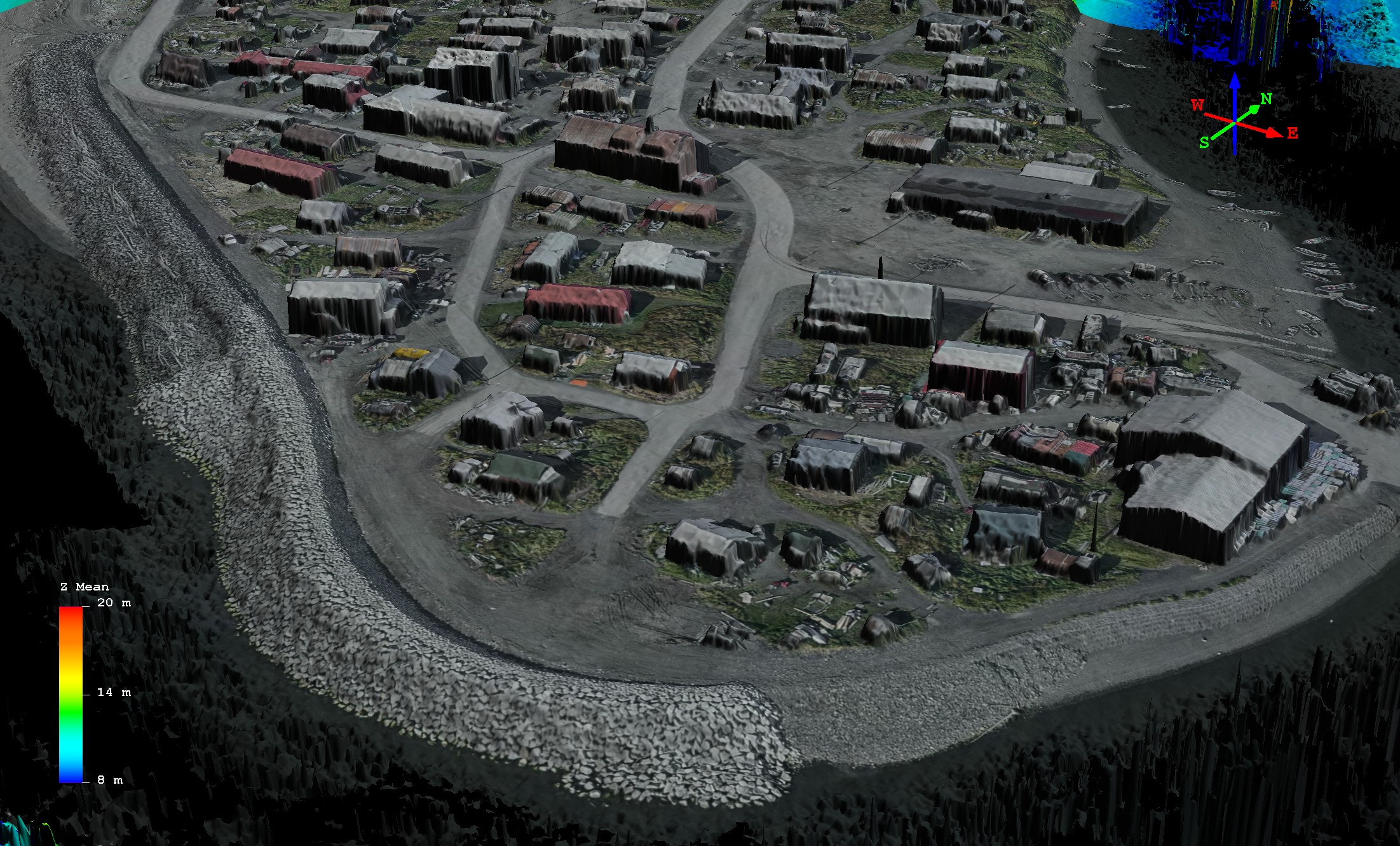 A bit too close maybe. Note the substantial earthworks in the foreground. Mouse-over to see a color slice of the DEM.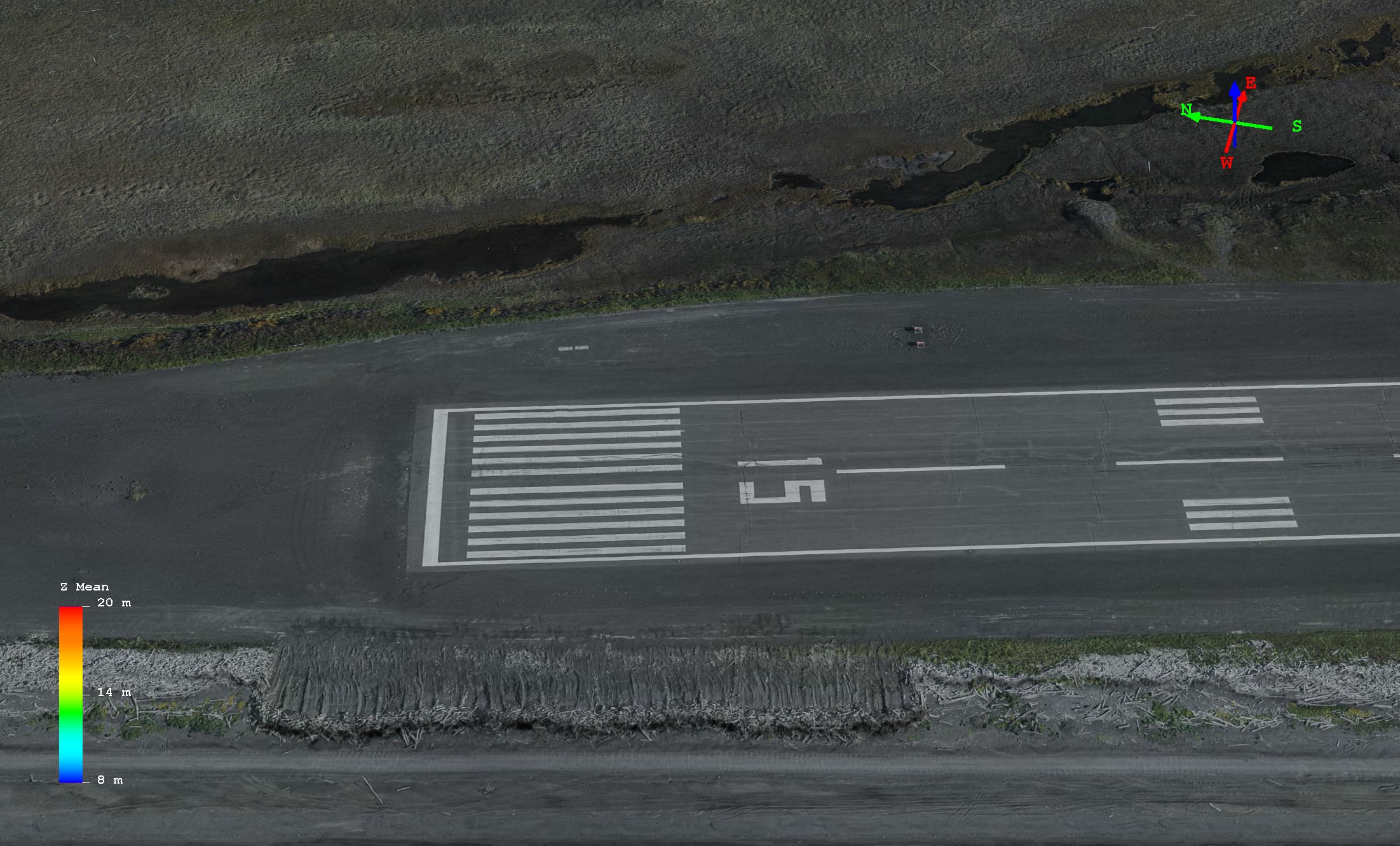 Here's a closeup of the runway, only a few meters from the beach. Note the earthworks trying to keep the driftwood piles off the runway. Mouse-over to see a color slice DEM.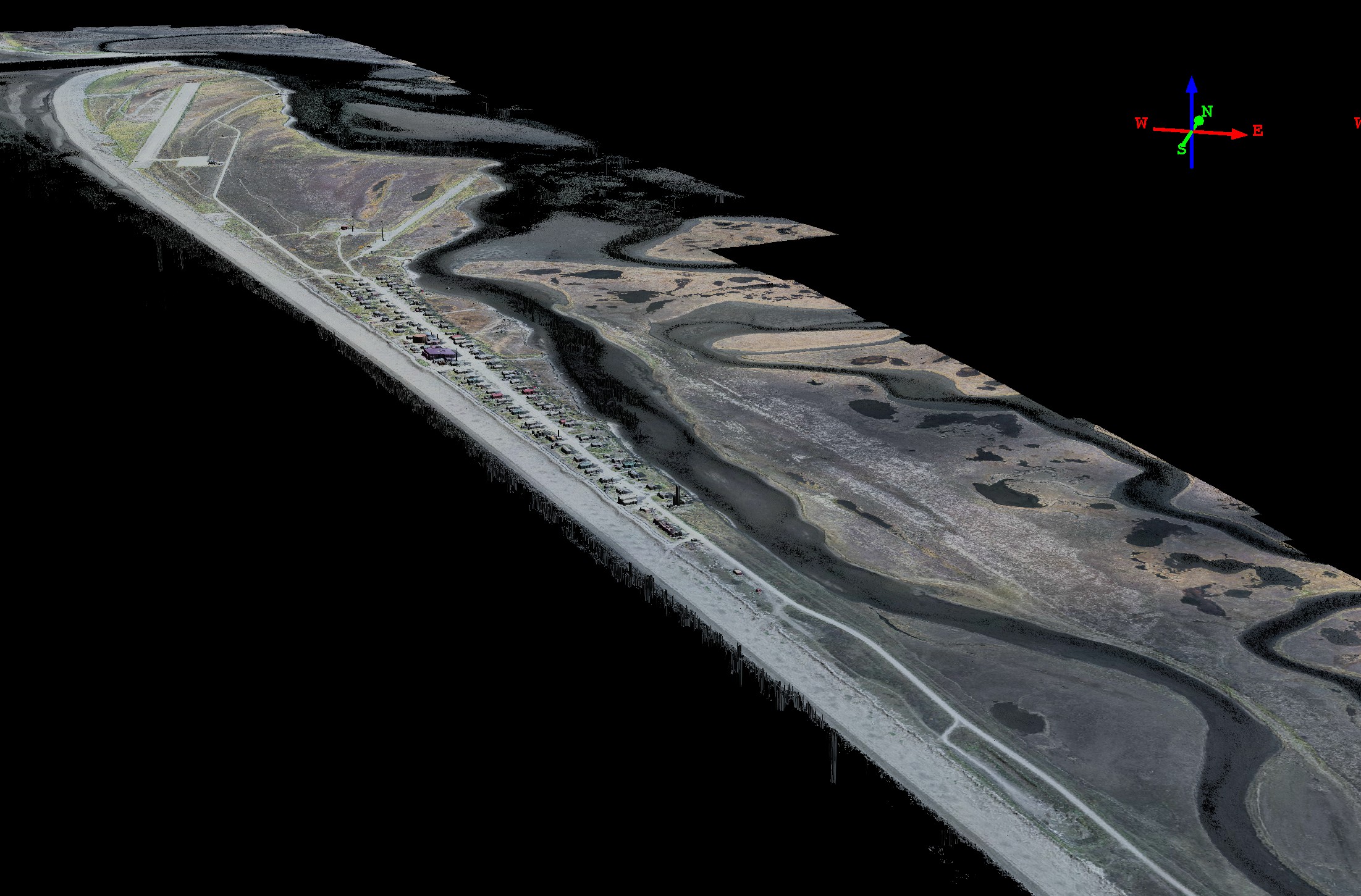 Here's Shaktoolik. It's even closer to the ocean.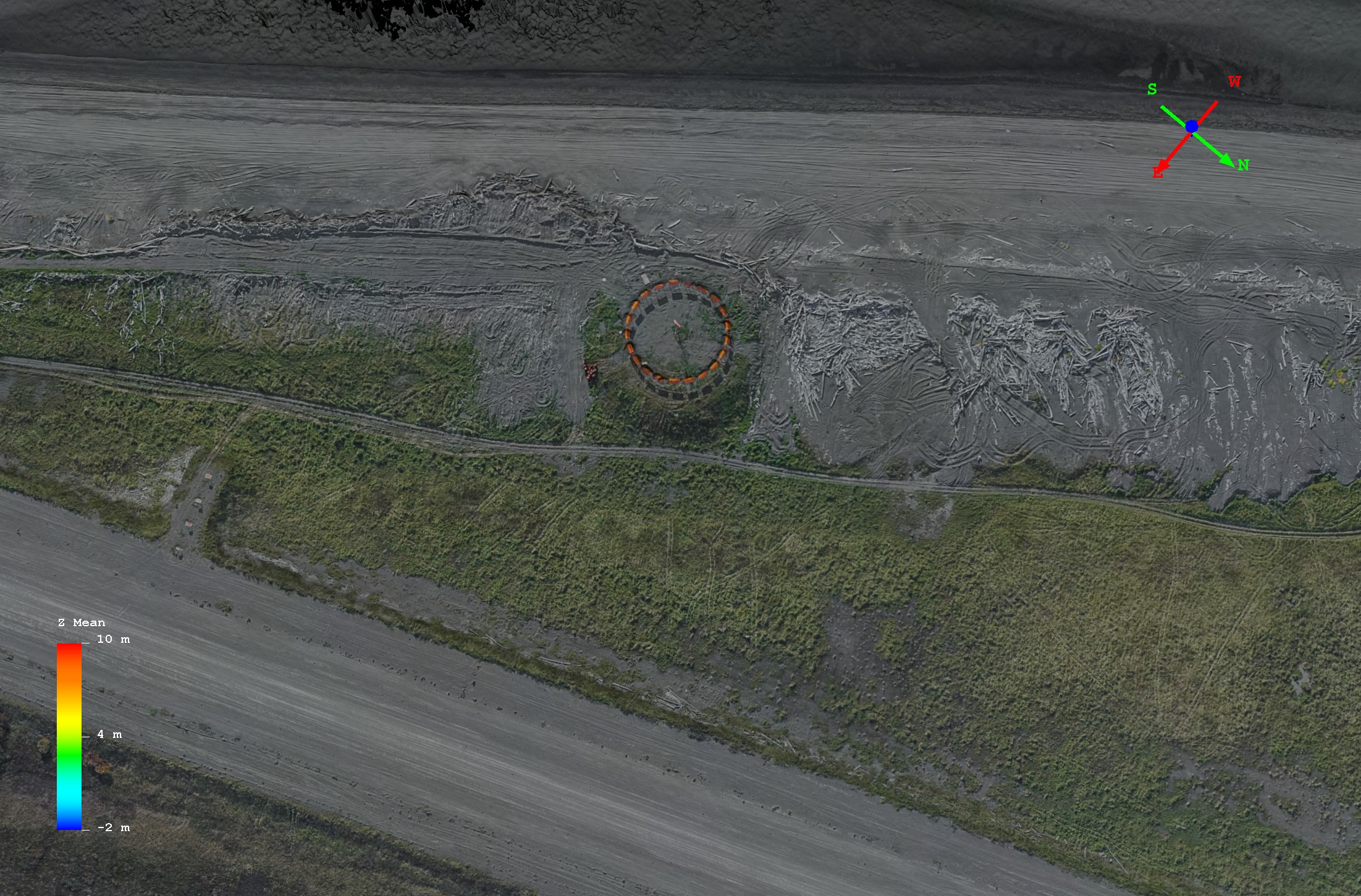 With fodar we will be able to track even the smallest of changes to the beaches over time. Note here how the driftwood, vegetation and even tire tracks are resolved in topography in the mouse-over. Imagine mapping all of Alaska's coastline like this. Every year…