Photogrammetry is currently undergoing a renaissance. New hardware, software, and methods developed over just the past year have allowed for the possibility of making topographic maps and orthophotos at unprecedented accuracy and affordability.  Soon it will be commonplace to make new topographic maps of our areas of interest on yearly, monthly or even daily intervals so that we can systematically assess the changes occurring in those areas. Whether for scientific, engineering, or land management purposes, this ability is going to revolutionize the way we approach earth science and land management, as well as our understanding and implications of those changes.
Fairbanks Fodar's mission is to facilitate this transition using fodar, a an airborne photogrammetric technique that produces directly-georeferenced DEMs and orthophotos with a precision equal to lidar but at a fraction of the cost. Whether you work for industry, government, consulting, or are just curious about Alaska, we can likely make a map that is affordable and useful to you. Click here to learn more about fodar technology.
Fairbanks Fodar was founded by Dr Matt Nolan.  For the past 25 years, he has specialized in understanding the impacts of climate change on the landscape of Alaska and he developed fodar to facilitate that. He received an MS in Arctic Engineering at UAA in 1992, a PhD in Geophysics from UAF in 1998, and has been a research professor at UAF/INE since 1999. He has led dozens of field projects during that time, largely using equipment he built or techniques he developed to better understand our landscape and changes to it. No single investigator has acquired or made more topographic maps of Alaska than Dr Nolan, starting in 2000 with the first airborne IfSAR data in Alaska including the entire Kuparuk River basin and the largest mountain passes in Alaska to time-series of enormous lidar collections in the eastern Brooks Range to his own fodar mapping.  Fodar resulted from his needs for an affordable method to directly measure topography and changes to it at centimeter resolution on landscape scales. While he still pursues his own scientific research using fodar, with support and assistance from UAF's commercialization program Dr Nolan formed Fairbanks Fodar to help others that have similar needs for affordable DEMs and orthoimages. Making the best topographic maps of Alaska is Dr Nolan's passion, and Fairbanks Fodar is ready to meet your topographic mapping needs.
Our previous clients include the National Park Service, the USGS, the US Fish and Wildlife Service, the Alaska Department of Fish and Game, the Alaska Division of Natural Resources, the National Science Foundation, and many more.  Fodar is likely cheaper than you think, especially if you have ever gotten a quote for lidar data.  We accept credit cards and can bid on Federal projects. Please contact us for more information or to discuss your ideas.
New Mapping Services
Whether your interests are in base maps for GIS or time-series of maps to detect change, we have the capability to produce the best DEMs and orthoimages that any technology has to offer.  When you work with Fairbanks Fodar, you work with Dr Nolan directly through the entire process — from defining project needs and goals, to data acquisition, to delivery of a final product.  As a scientist and engineer, he likely has the ability to understand your needs and can tailor projects to provide you with the map product that will be affordable and useful to you.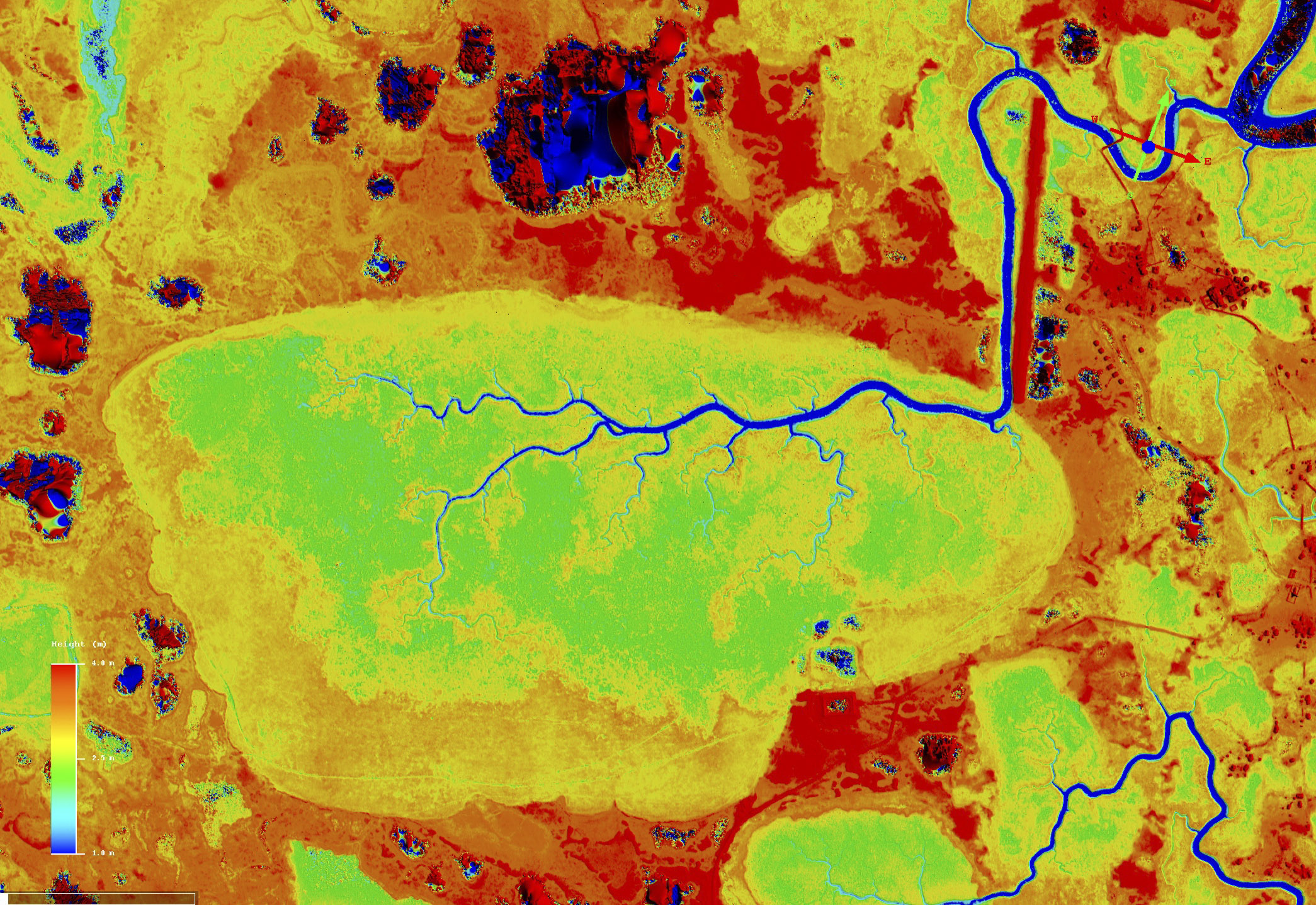 Fodar resolution, accuracy and price is beyond compare against any competing technology, especially considering that you get both a DEM with centimeter-scale accuracy and a perfectly co-registered orthophoto (mouse-over).
Value-adding Mapping Services
Fairbanks Fodar can provide a variety of value-added services to your maps.  This might include hydroflattening your map's water bodies for a more pleasing appearance or any sort of GIS measurement or analysis of interest to your needs.  We have substantial expertise in value-added services and a network of colleagues that can assist for large or specialized projects.  Please note that Fairbanks Fodar does not perform land surveying, though we work with surveyors regularly and can recommend one based on your needs.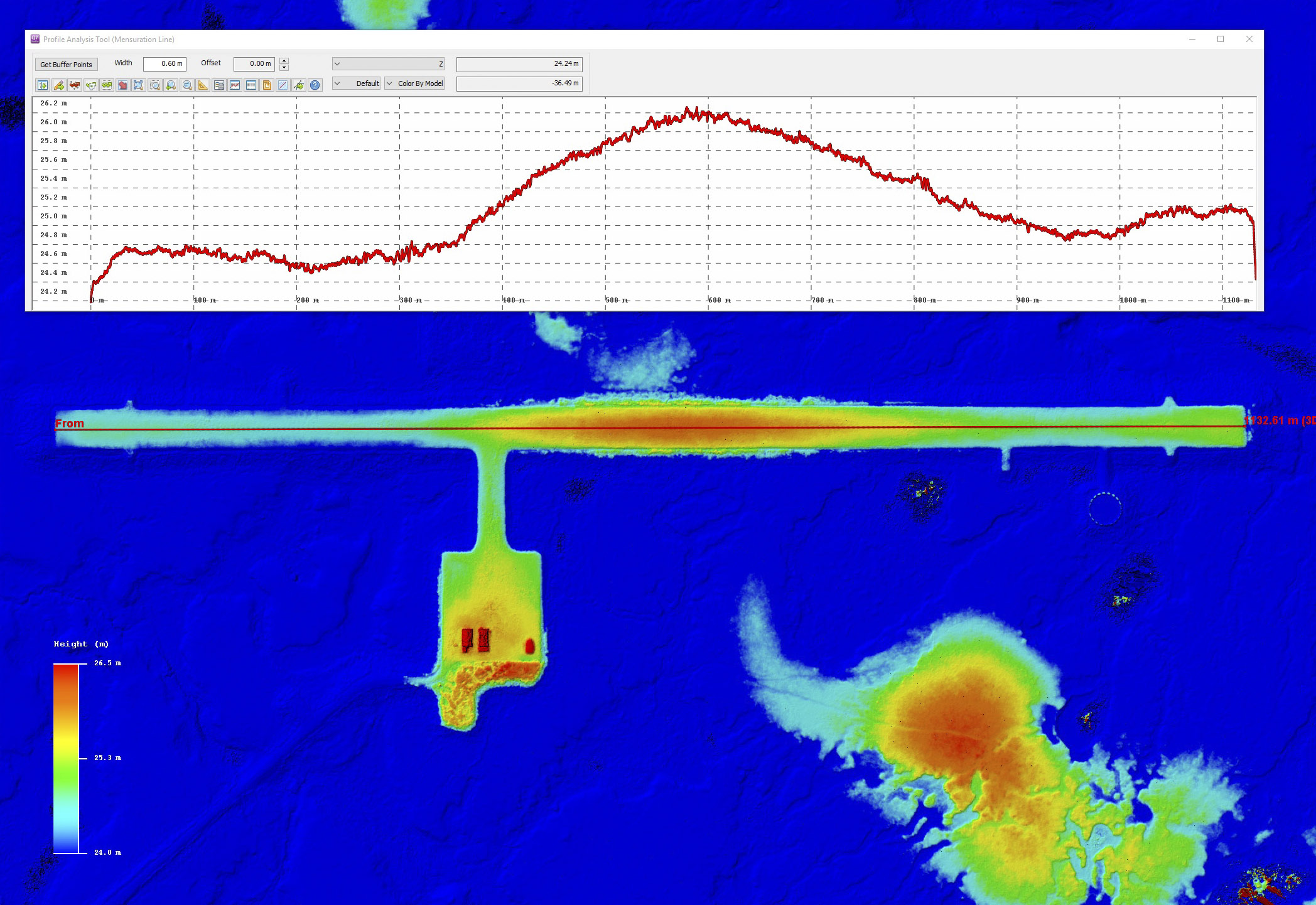 Whether it's measuring runway crowns and slopes or coastal erosion volumes, or rates of change to them, we likely have the experience, tools, or colleagues required for your analyses.
Archival Map Sale
Nearly all of the data you will find in Fodar Earth is available for purchase.  Licences can be individual or global.  This is a great solution for government scientists with procards that can simplify purchasing.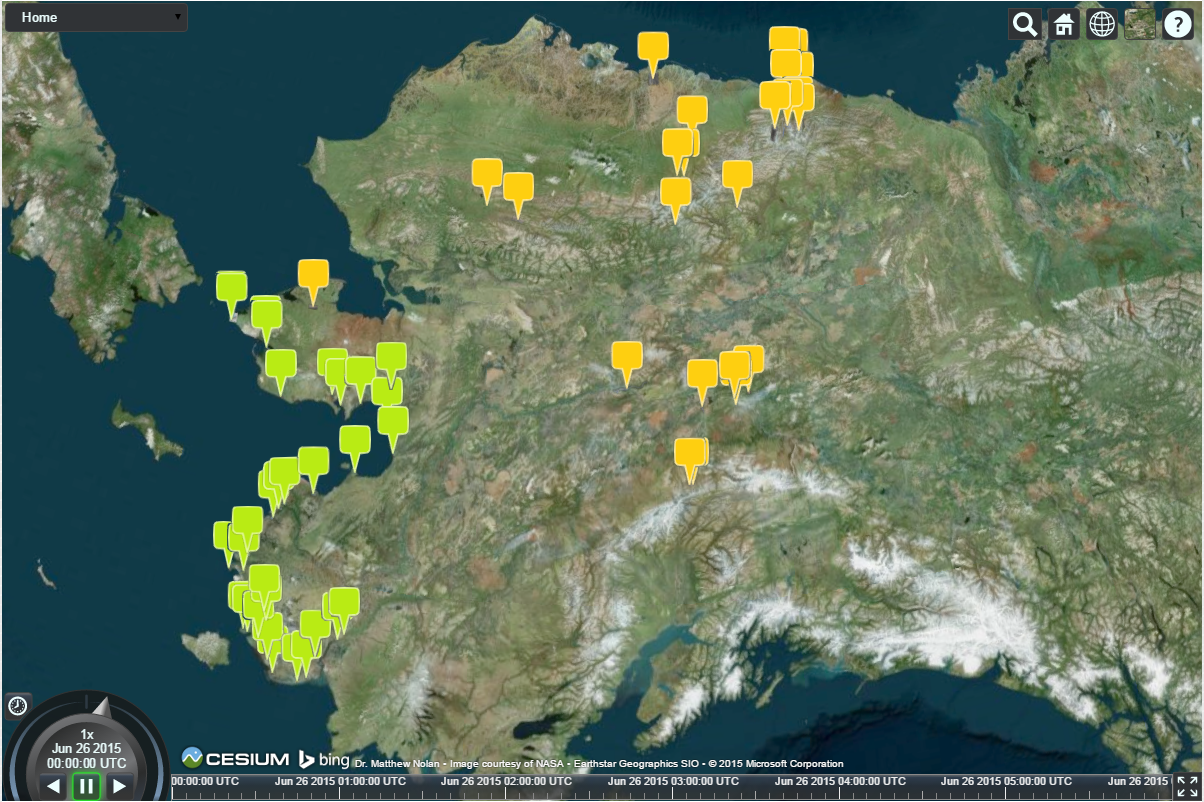 On Fodar Earth you will find most of our previously acquired data, which you can enjoy for free online or purchase for analysis on your computer.
Fodar Equipment Packages
We also sell the hardware and software we develop and use to make our maps.  We offer full turnkey solutions complete with training and installation assistance, or component level purchasing or consulting.  As each installation is unique, please contact us with your requirements so that we can tailor a package to suit your needs.