Tiptoeing over Tuntutuliak
[Note: this post was originally published August 20th, but mistakenly not with the Fodar News tag]
Tuntutuliak and Kipnuk are now in the can. Or would be if I were shooting film. So I guess they're 'on the card'.
I returned from a refreshing trip from Fairbanks yesterday just in time to sneak in an afternoon of acquisitions.  The weather generally sucked everywhere in terms of mapping, but ceilings were at least in the 1500′ – 3000′ range south of here, with the occasional low drooper or squall.  I was able to follow the coast south of Napiak and add a line on the way down and up, pretty much finishing the Kuskokwim River itself, though all of the lines for that section were low, meaning higher resolution but more of them than required.  After turning the corner west, I was able to stay in the 2000′ range for quite a while, and for the whole stretch from Kong to Kipnuk I've got the coast nailed, so all that remains is inland area.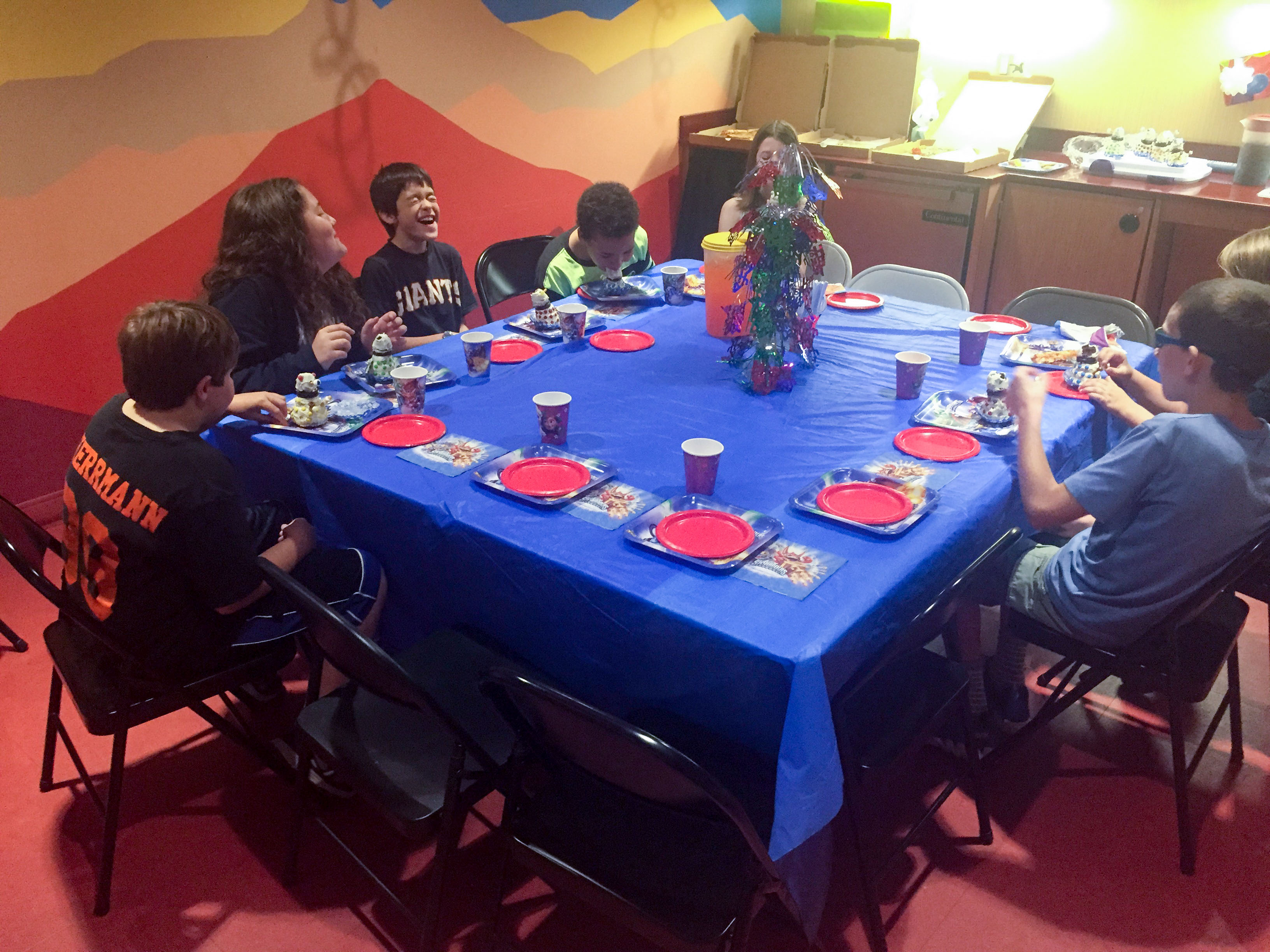 Turner's birthday party was the highlight of my weekend pass...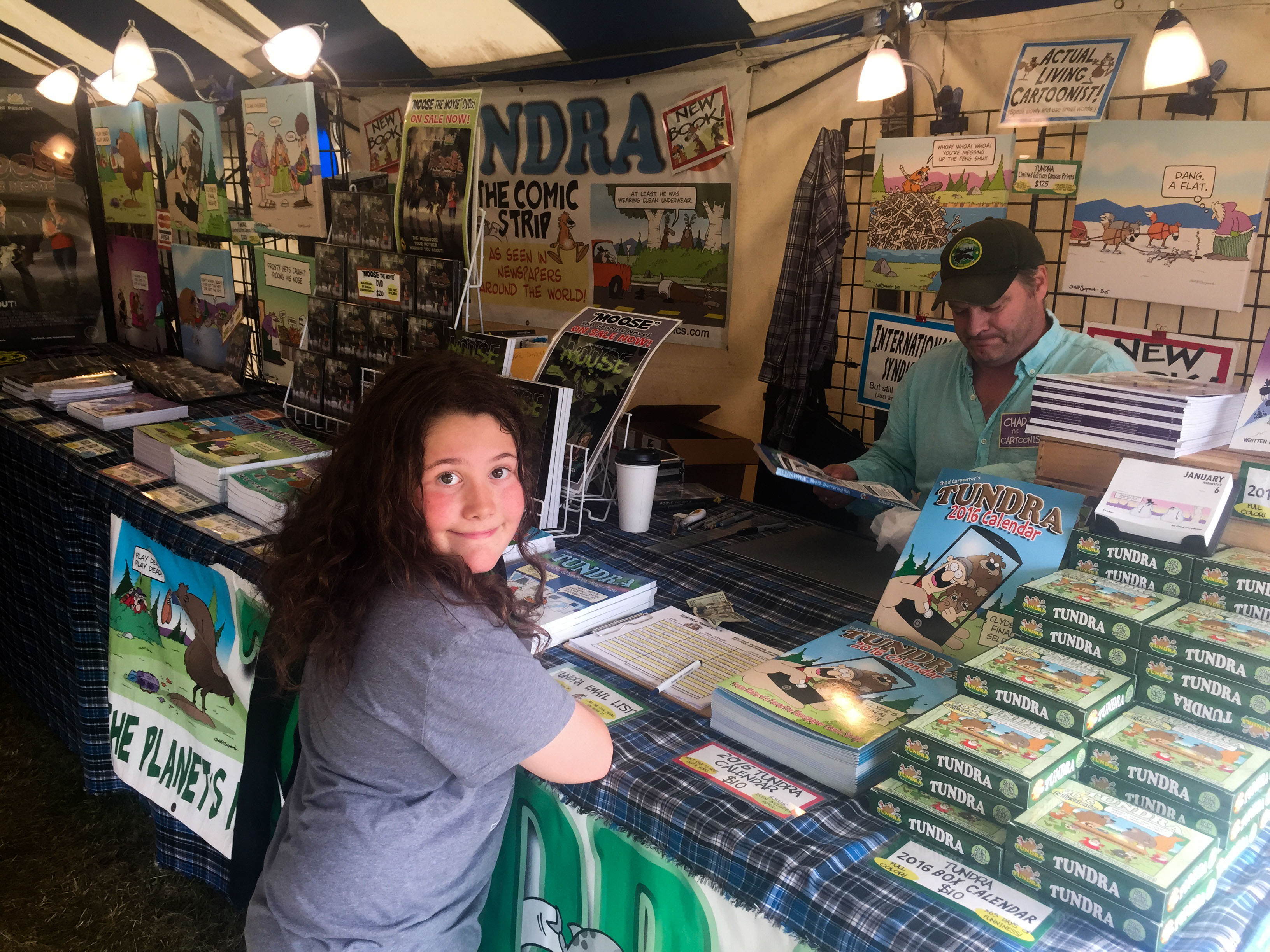 We also went to the fair, where Turner got a book signed by one of his favorite authors.

I mapped the town of Kipnuk to end the line.  Here I had clear blue sky patches, overcast, and rain squalls mixed into the same several square mile patch.  It was also the only place that I found that had any bumps.  But none of that affected the acquisitions, except that varied ambient light will also show up on the mosaic.  I talked to a pilot coming from the west who told me ceilings were descending in that direction, so it being about 6 PM already I headed back to Bethel, mapping Tunt along the way.  Once again, the town was covered by a mixture of cloud types so it was a challenge to fly straight lines at constant altitude, but that's been the nature of this project — tiptoeing around or under the clouds to continue to make progress.  In 3 weeks, I havent had a single day where I wasnt dealing with marginal VFR for some part of the day (usually most), and only 2 days where I've had clear skies for a substantial part of it.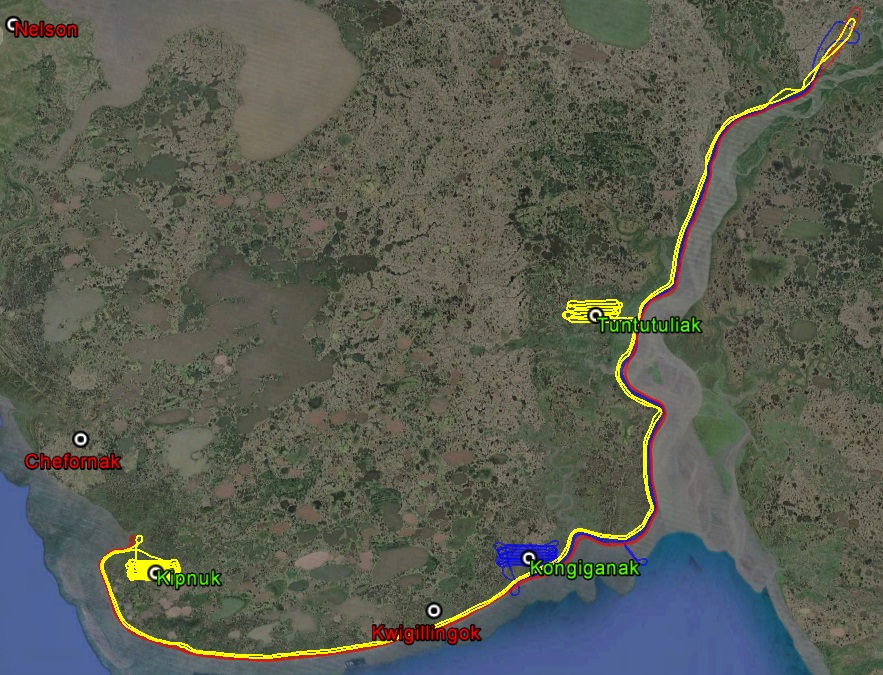 The yellow line is yesterday's track, the red and blue from a few days earlier.  On none of these days did I have the ceiling I needed to follow the plan, so there was a lot of mental math going on to adjust the spacing of my flight lines to accommodate the narrower swath widths caused by flying lower.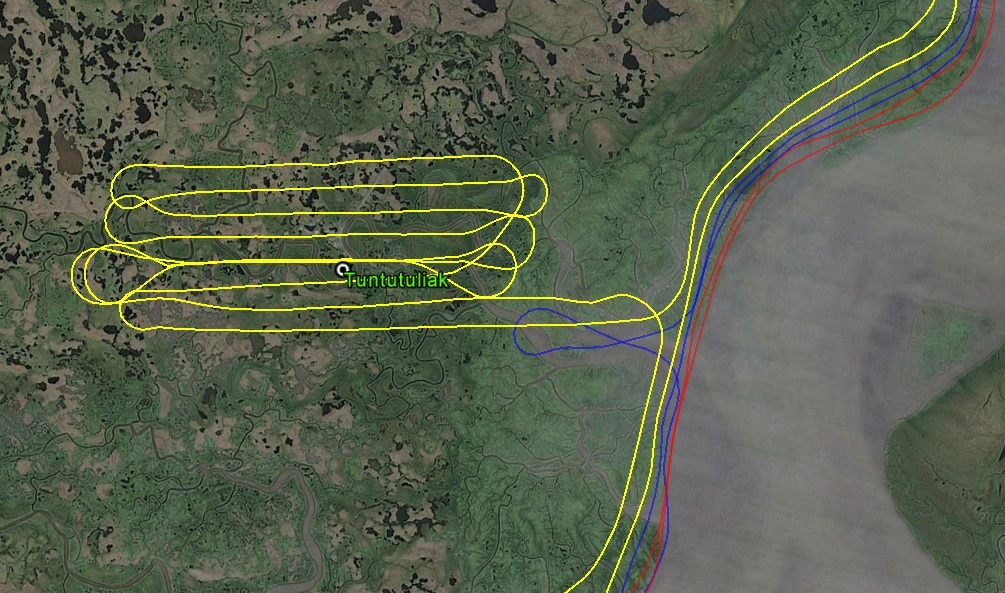 I had to repeat one line at Tuntutuliak three times to get a cloud out of the way.  You can see how multiple days along the river add up to nearly a full swath, though because I was flying lower I still need to add another to get full width.  But the data will be great, albeit a bit of a mishmash of color balance.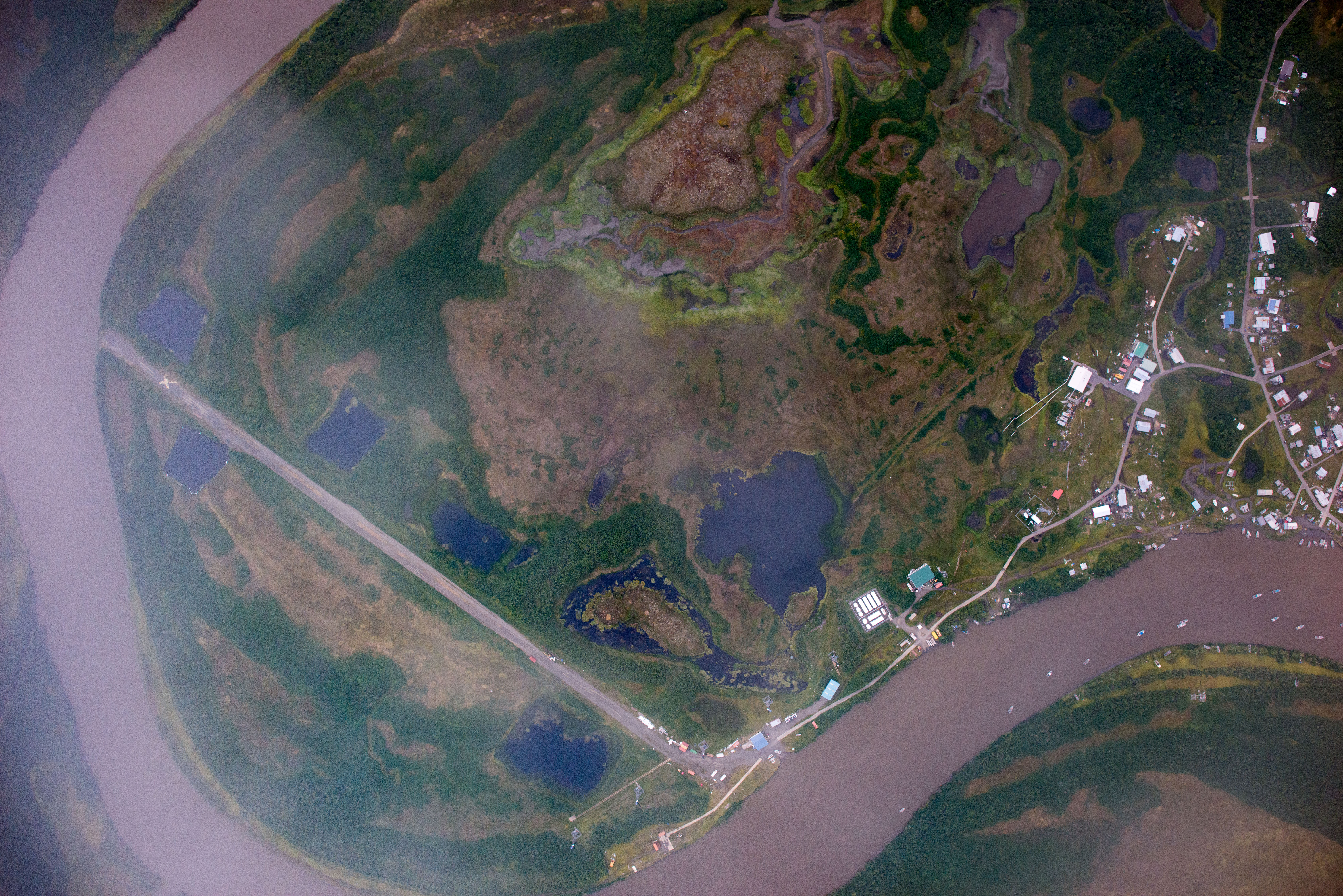 Here's a photo over Tunt, essentially shot through a cloud I couldnt get under. I think it came out pretty well considering. Mouse-over to see what it looked like from the plane.  Because there is no contrast in the cloud itself, the DEM will still come out fine, albeit with a bit reduced point density.  The image mosaic may improve too, because the images that overlap from the sides wont have the cloud in it, or at least not in the same place.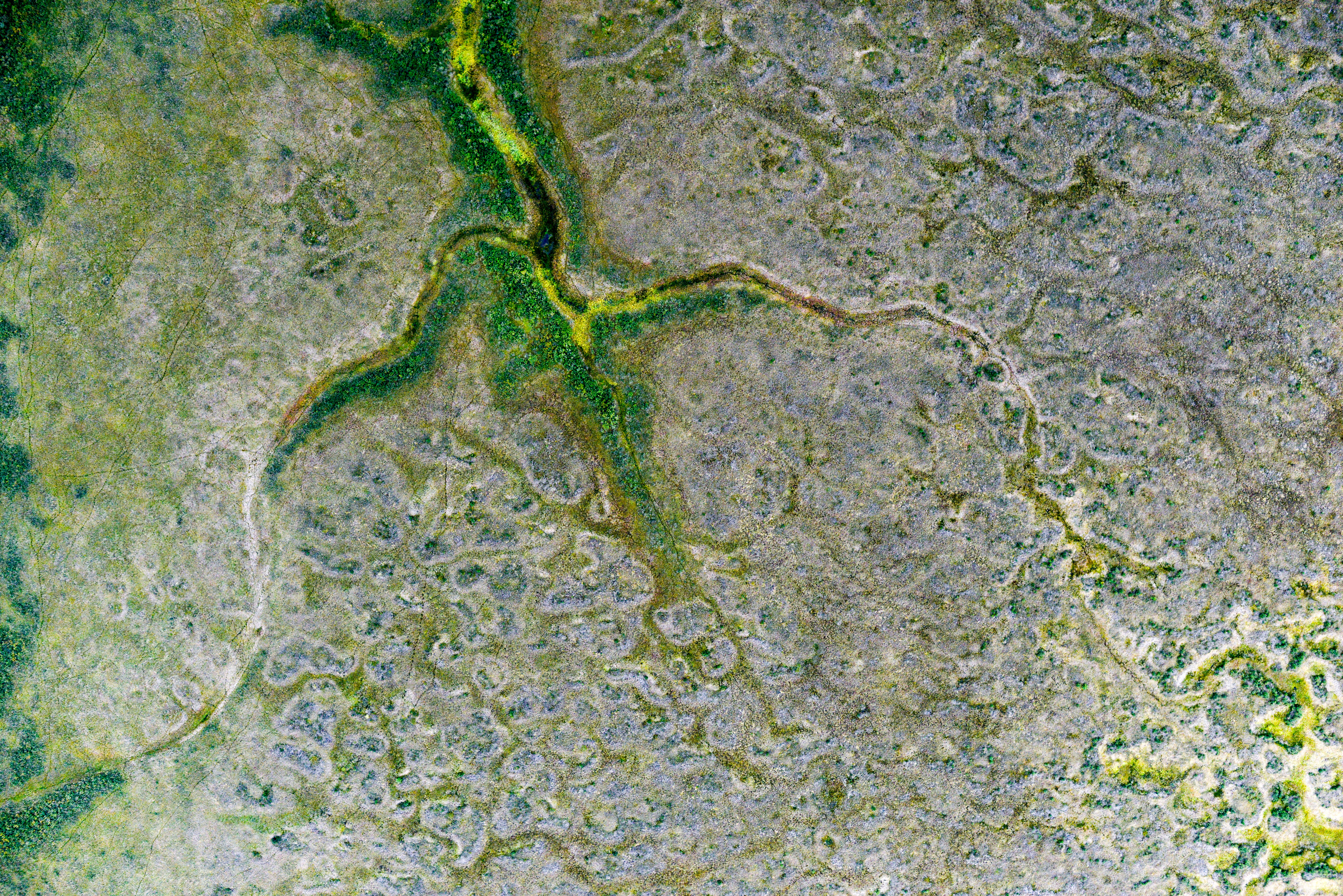 This is inland, just thought it looked neat.  But I was also checking exposure– this was another miracle of post-processing as it was nearly dark when I took this.  Though the photo has more noise than I'd like, the noise is random and will be overpowered by the huge amount of natural contrast in the image, so the resulting DEM will have the same accuracy when it comes to picking shorelines and predicting flooding extents.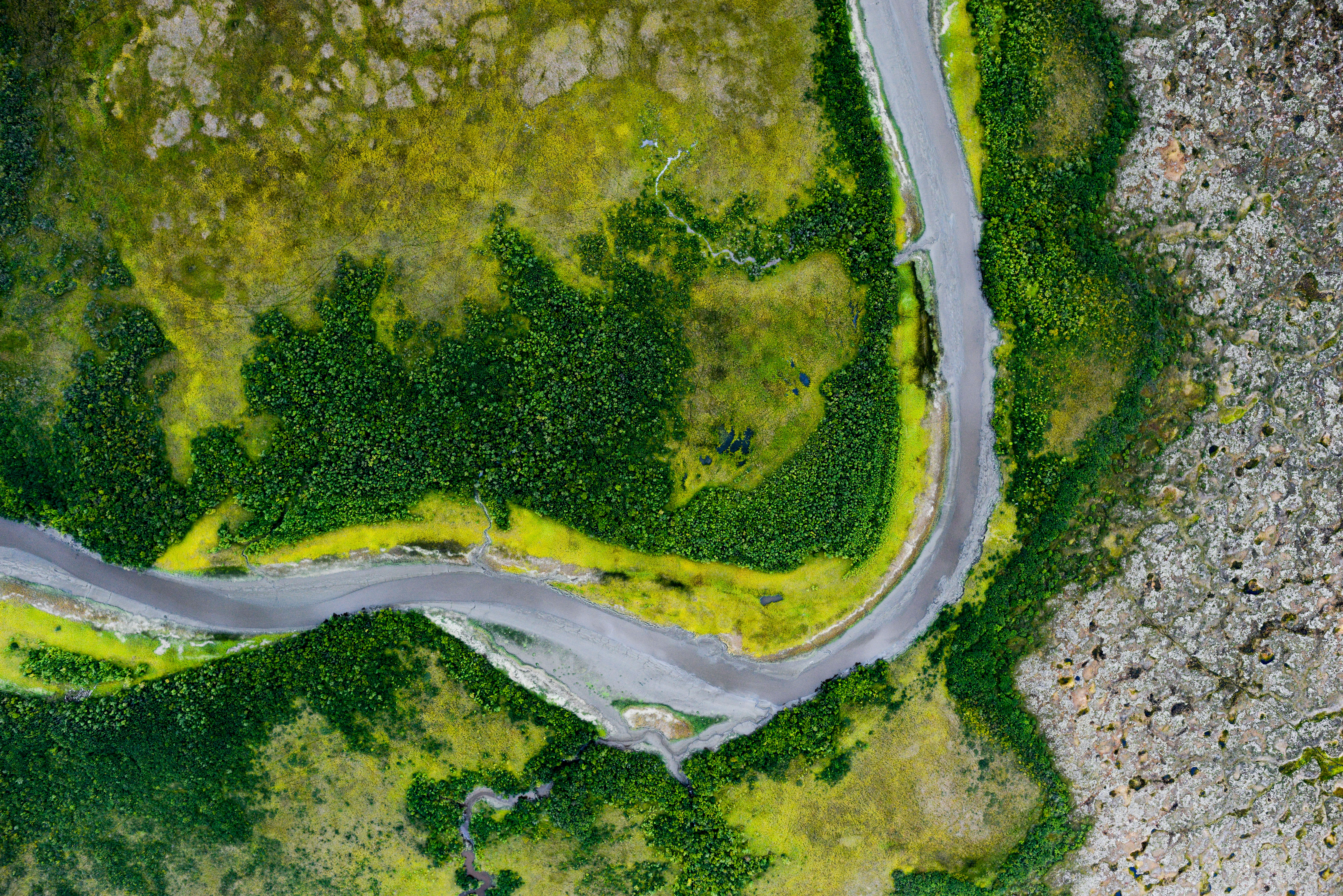 The rivers here are strongly affected by tide.  The coast is at right.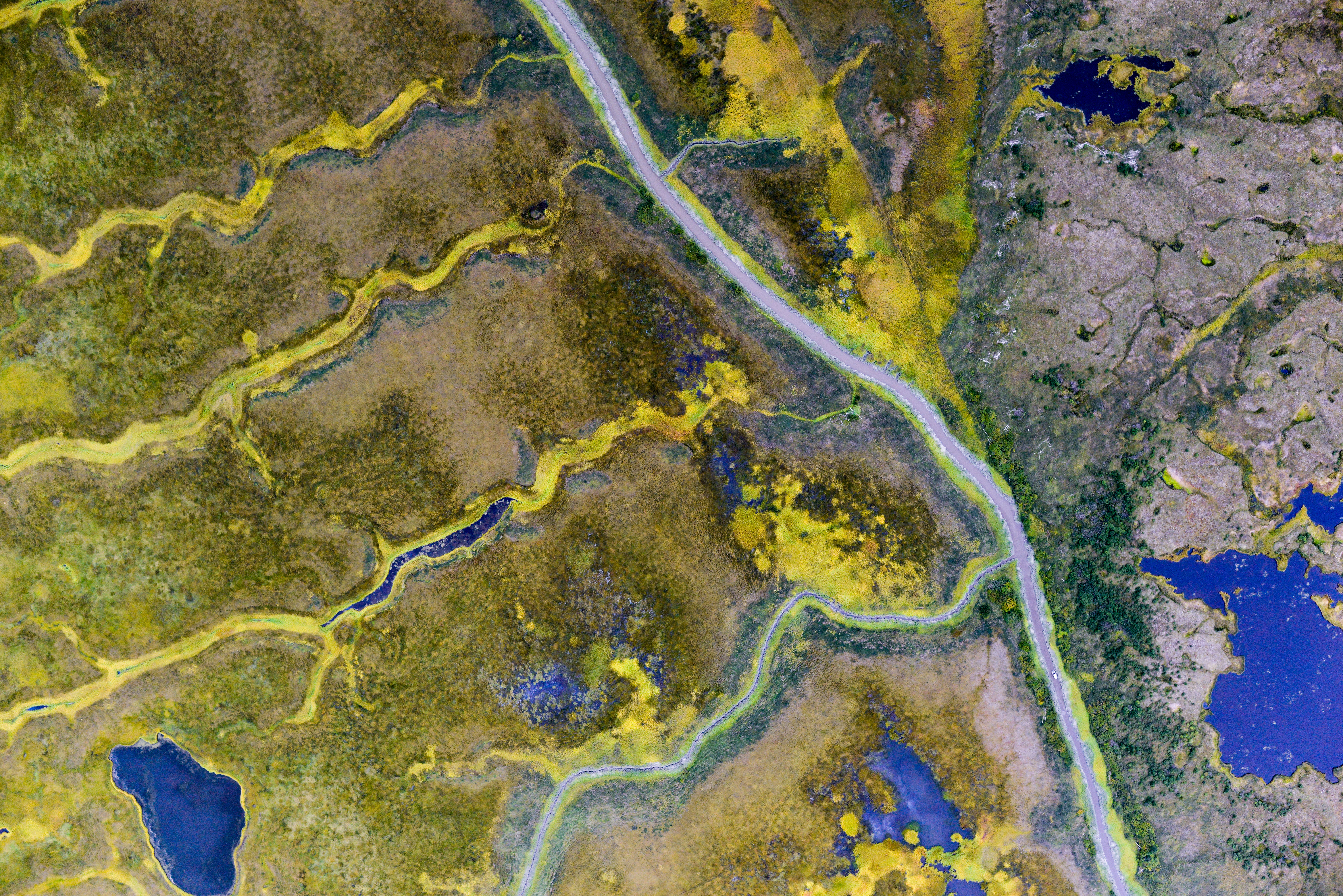 If you look close, you can see a small boat grounded in the channel.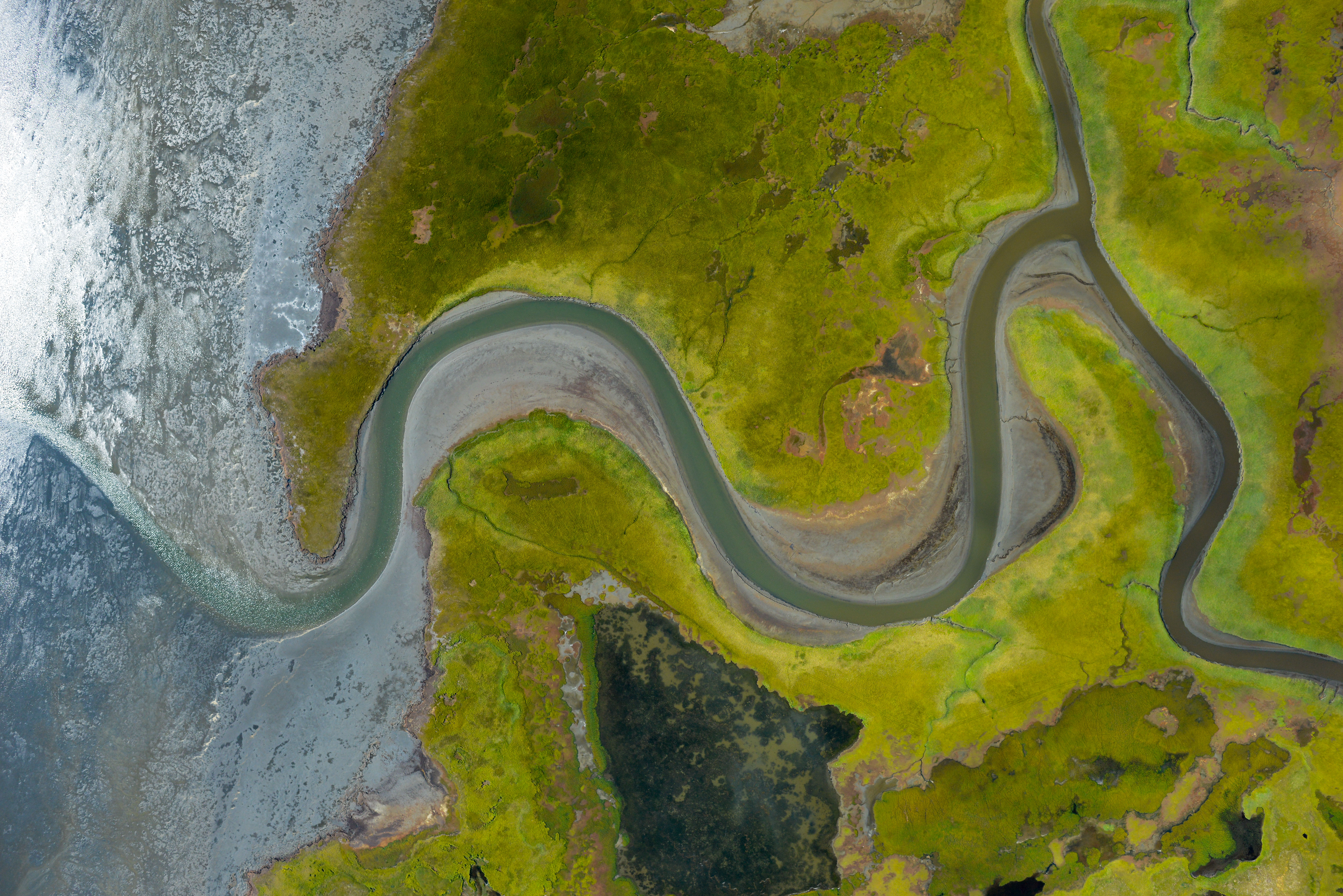 In a sense, we're mapping bathymetry here, as all the gray mud gets covered by water each day.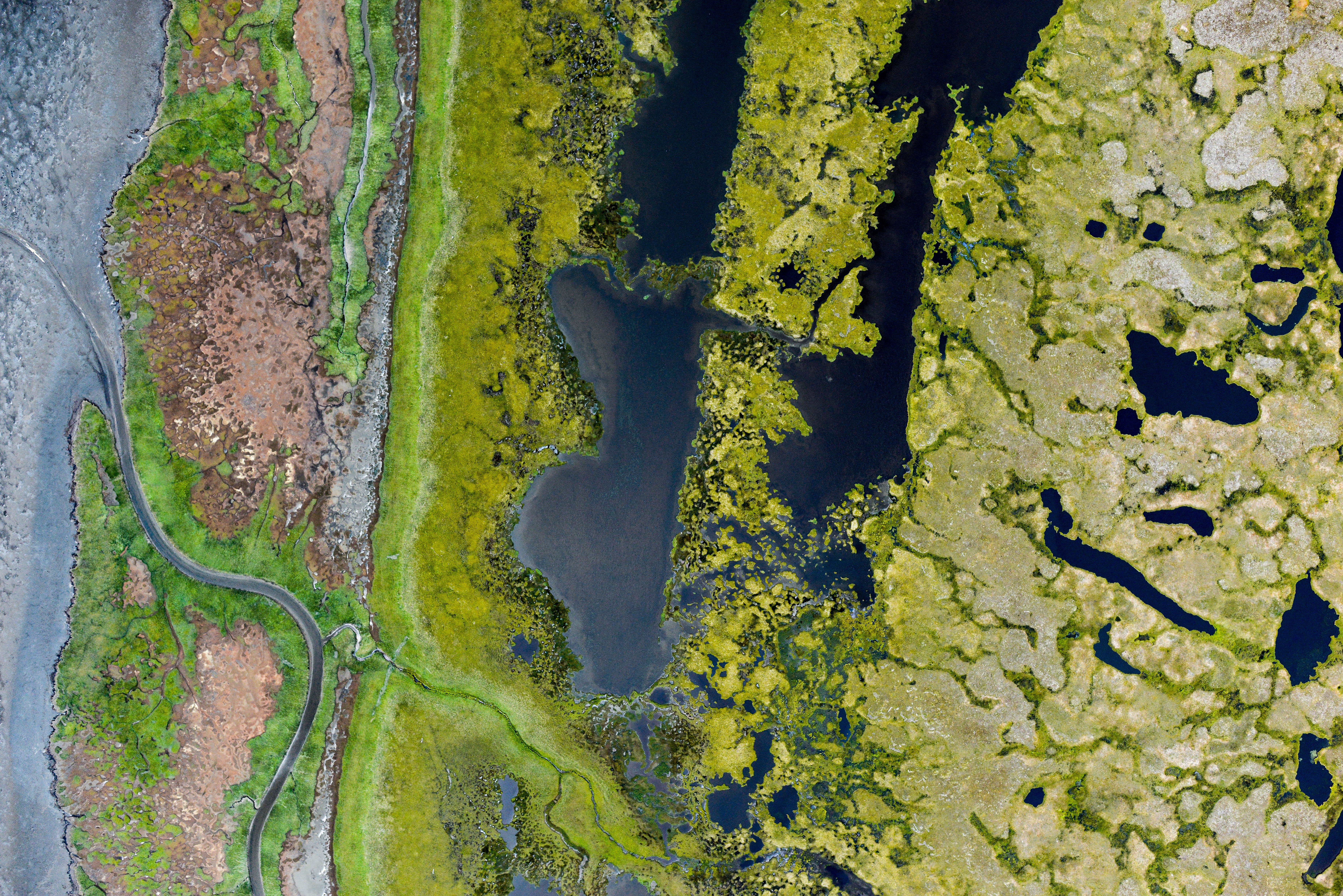 I would have never imagined a coast could look like this.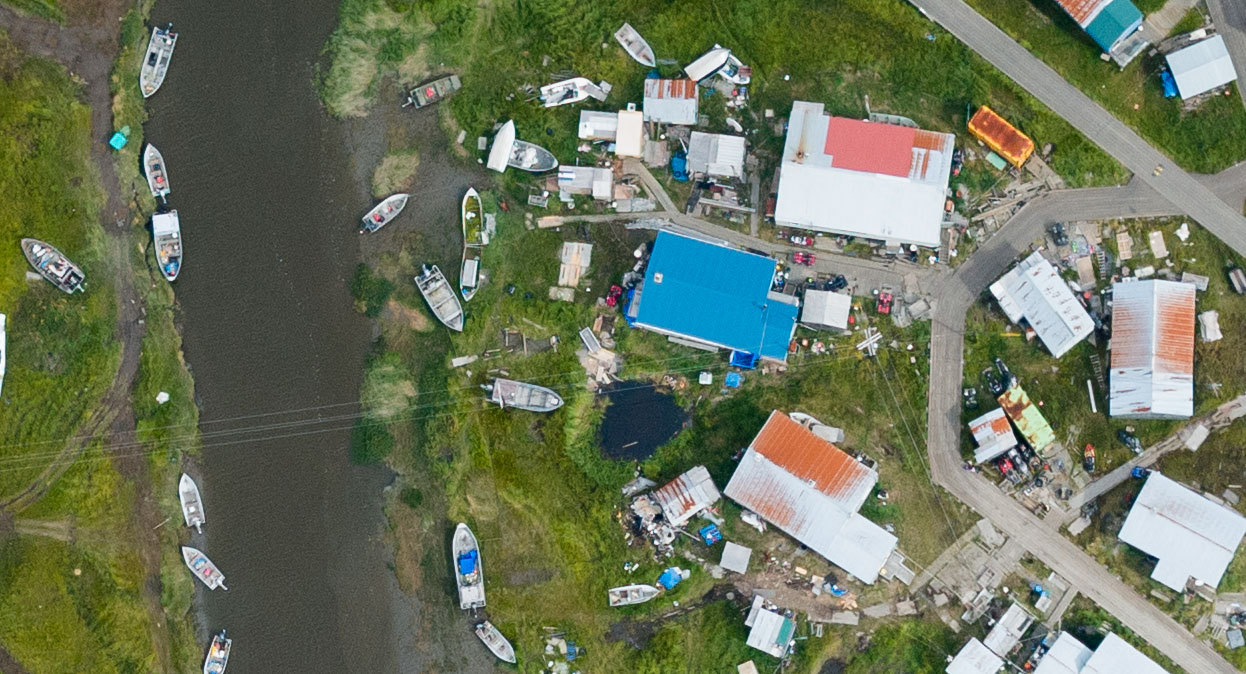 A closeup from the previous image.  All this will become part of the topographic map.  But a lot of that stuff is already becoming one with the landscape…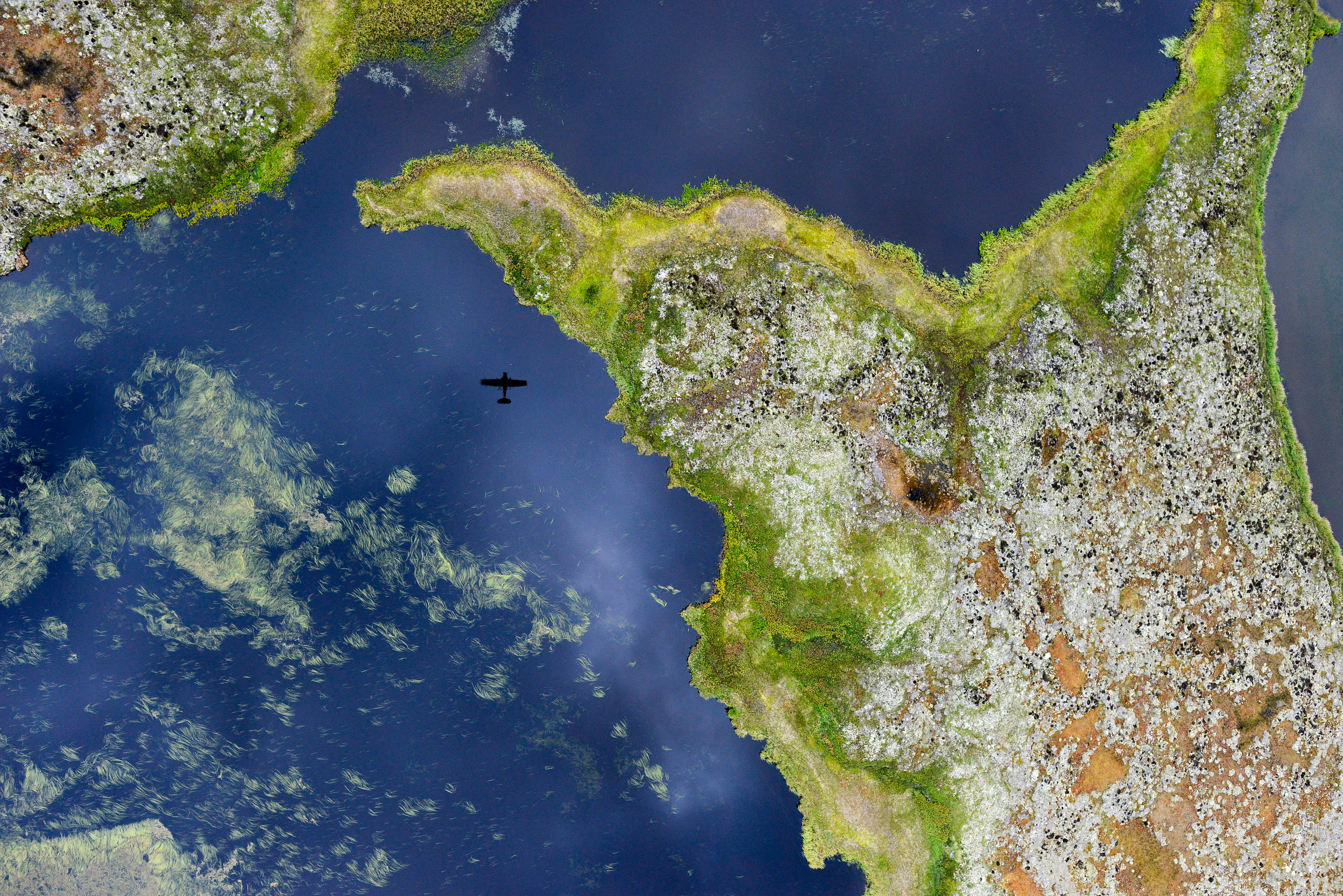 Not a selfie you see everyday.  You can see my undercarriage if you look close…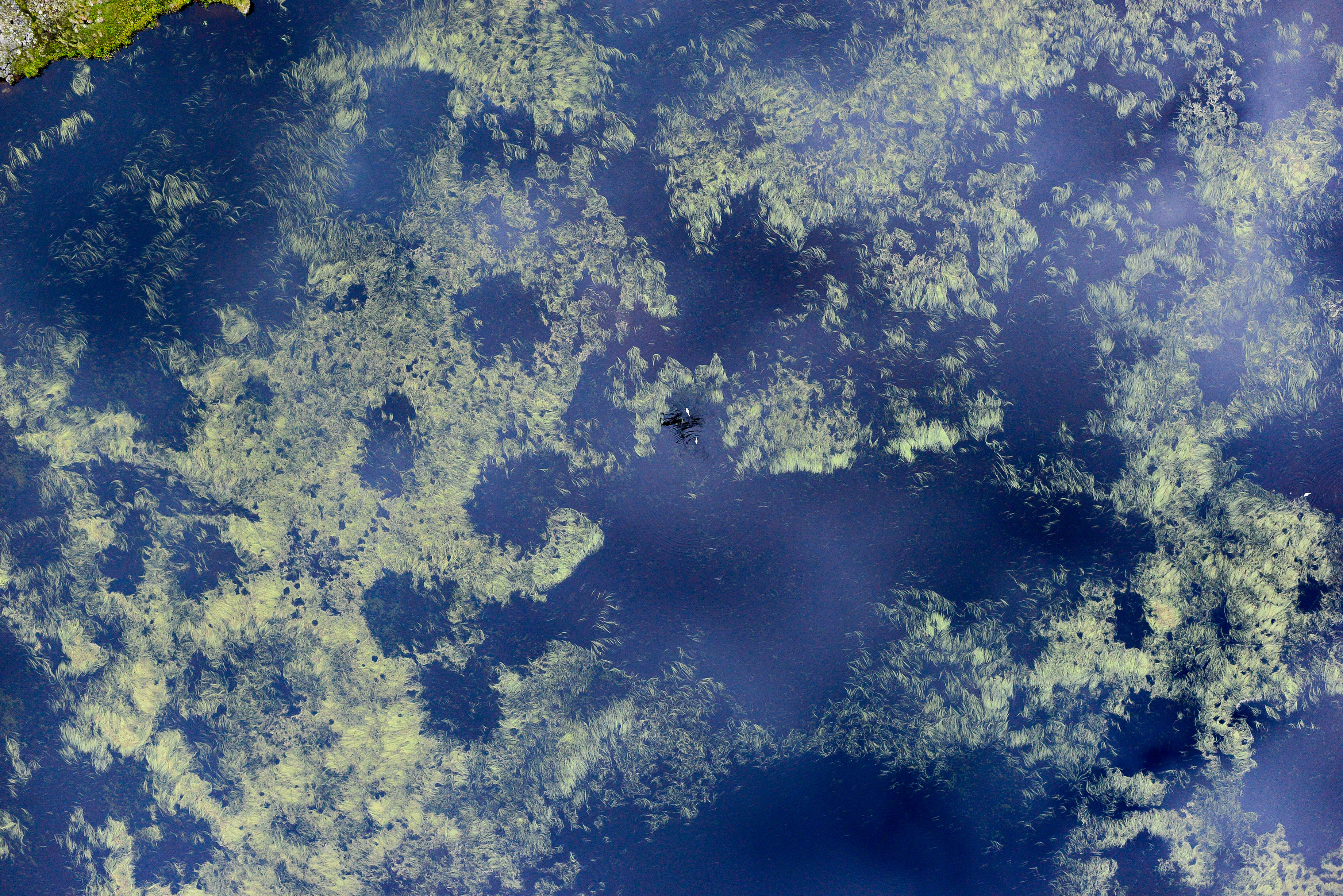 I tried to get some geese to pose with me, but they kept splashing.  There's enough floating weeds in many of these lakes to map their surface topographically with excellent accuracy.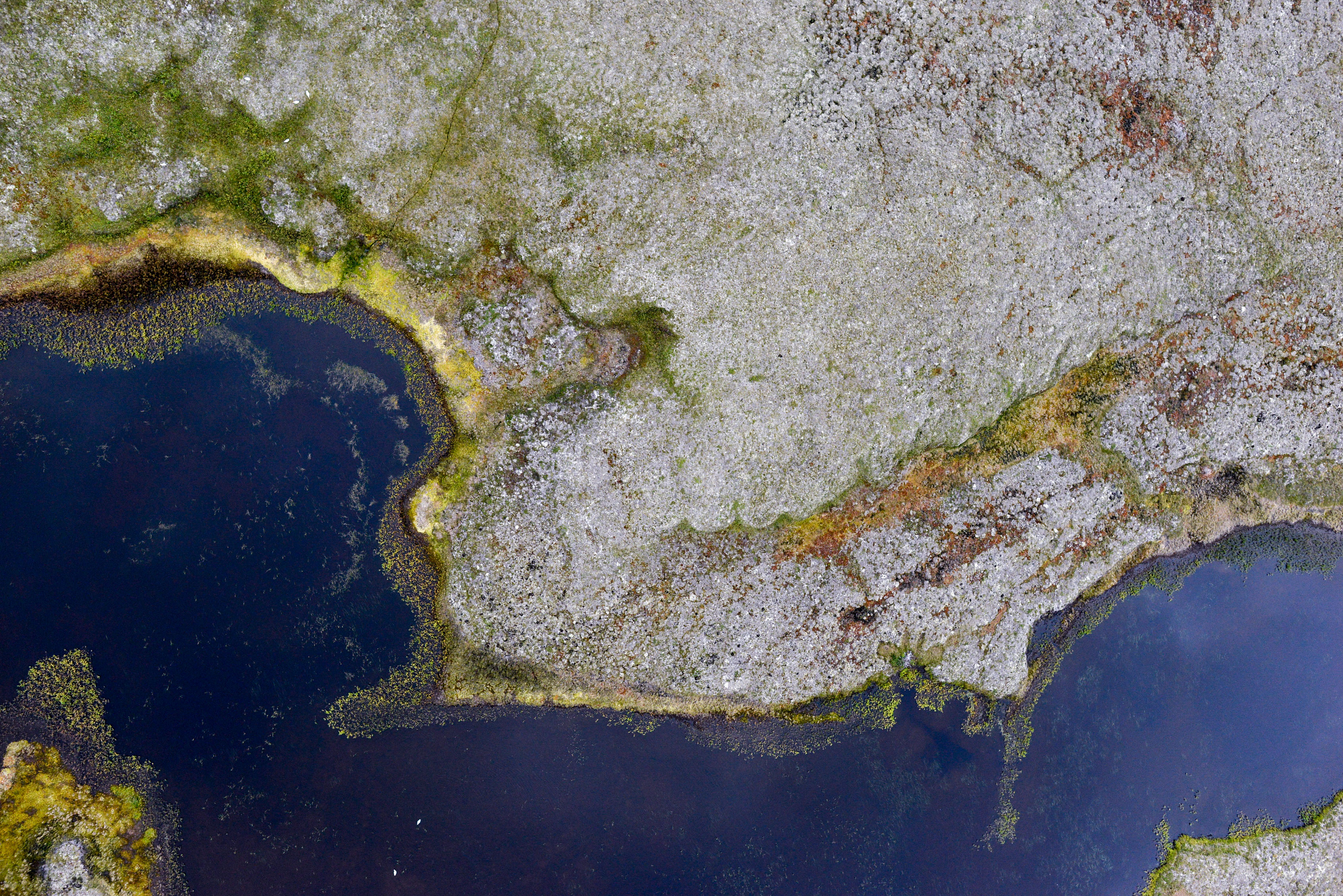 These guys didnt splash, but my reflection wasnt as good off the tundra.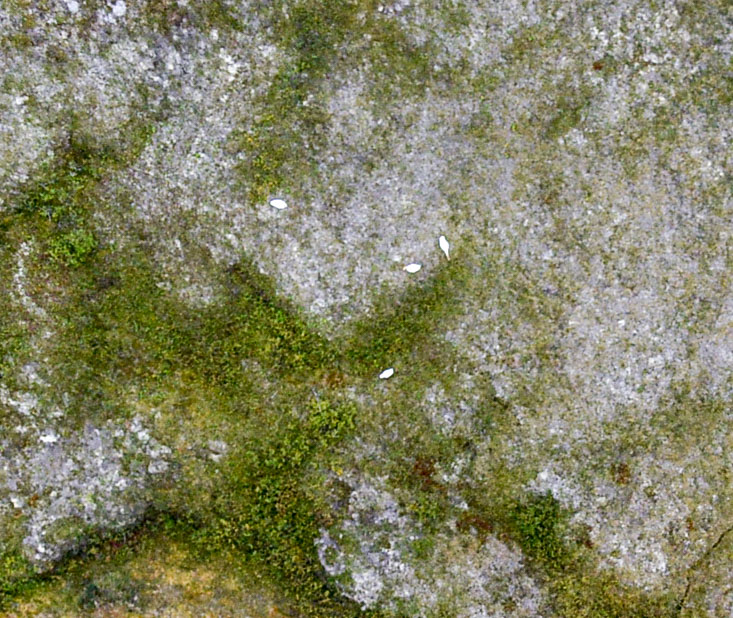 Here's a close-up of them.  They will become part of the topographic map.
I thought I would also do a little recap of progress to date…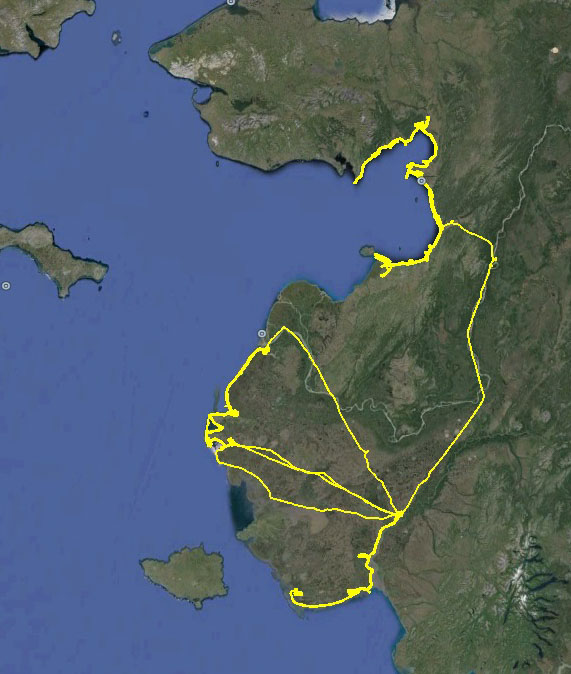 These are my flight tracks for the project so far.  You can find closeups of all of them on previous posts.  I look at those gaps and think, if I only had two days of good weather here, three days there…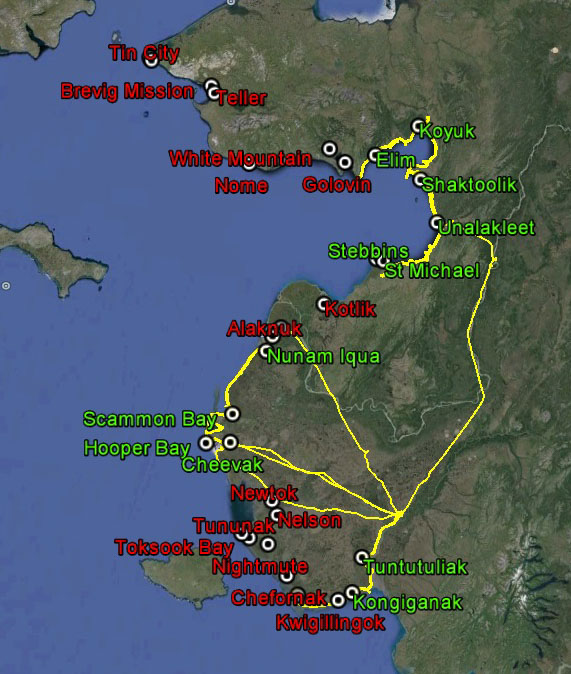 Here are the villages overlaid, green means completed, red means not.  Just one day here…