Mapping the Denali Park Road
I spent a beautiful morning mapping the Denali Park Road yesterday.
The weather was stunning, not a cloud in the sky and hardly a trace of wind.  I launched from Fairbanks about 6 AM to beat the local traffic and the thermals that would inevitably rise later in the day.  For the first few hours, I had the skies to myself, flying below terrain to get the highest resolution possible for the road corridor.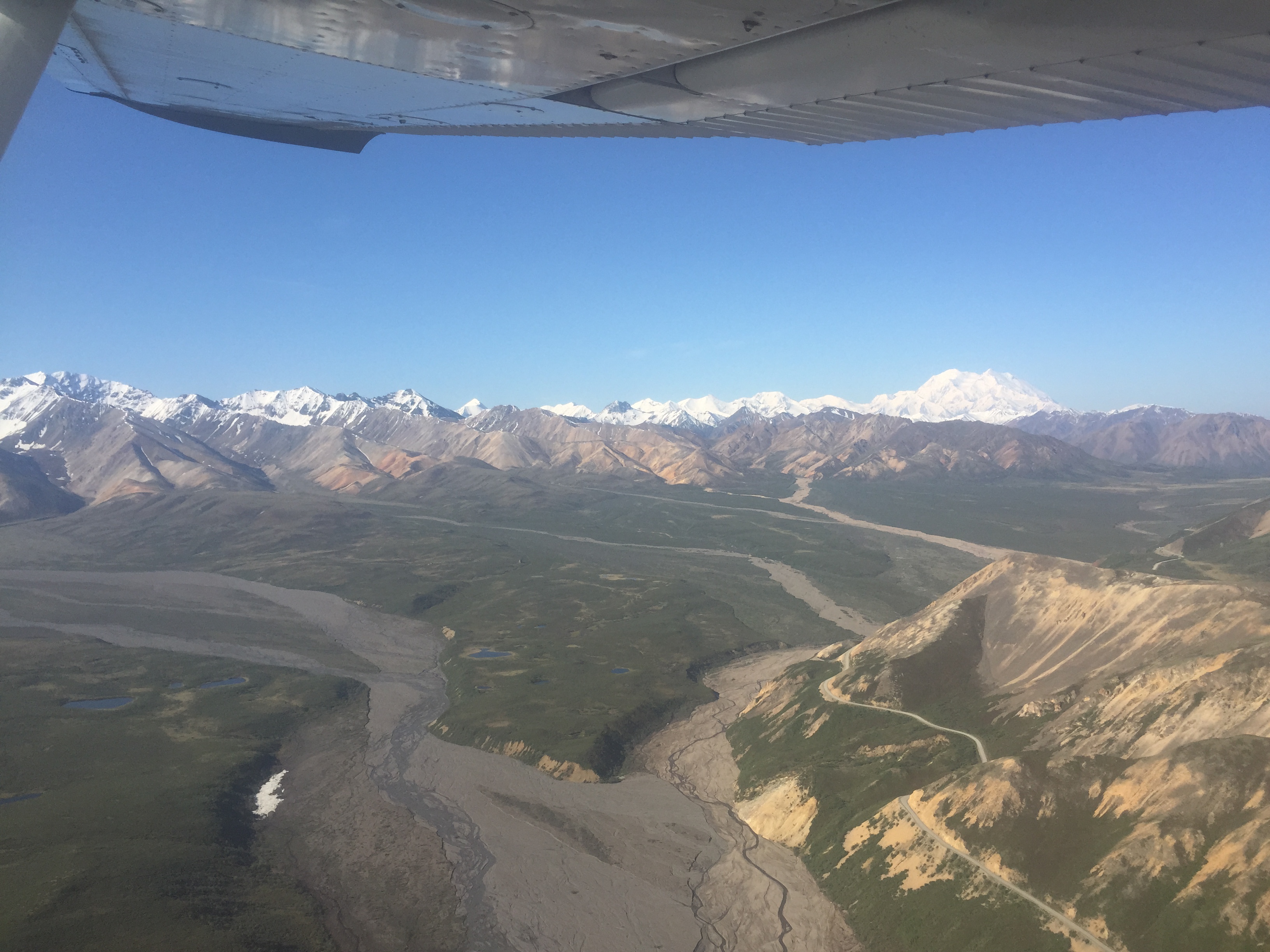 It was a beautiful day.  Here you can see the Park road precariously perched on a hillside with the Big One in the background.
Parts of this road corridor have experienced problems recently.  Last year a small landslide closed the road near one of the most popular lookouts around Sable and Polychrome Mountains.  A rainstorm caused flooding and washouts near Kantishna also.  Besides their danger and expense, these events cause people to be trapped for potentially days on what they thought would be a comfortable day trip along the road.
Last year, the National Park Service hired me to map the landslide several times to check on continued motion and slumping.  Just like with my maps of Ft Knox mine, we were able to see and measure the volume of material still falling after the main event, as well as assess hazard levels on those spots which will may also fail.  At the same time, we also mapped part of the floodplain of the East Fork of the Toklat River to better understand fluvial geomorphology there; that is, we were mapping subtle changes to the gravel bars.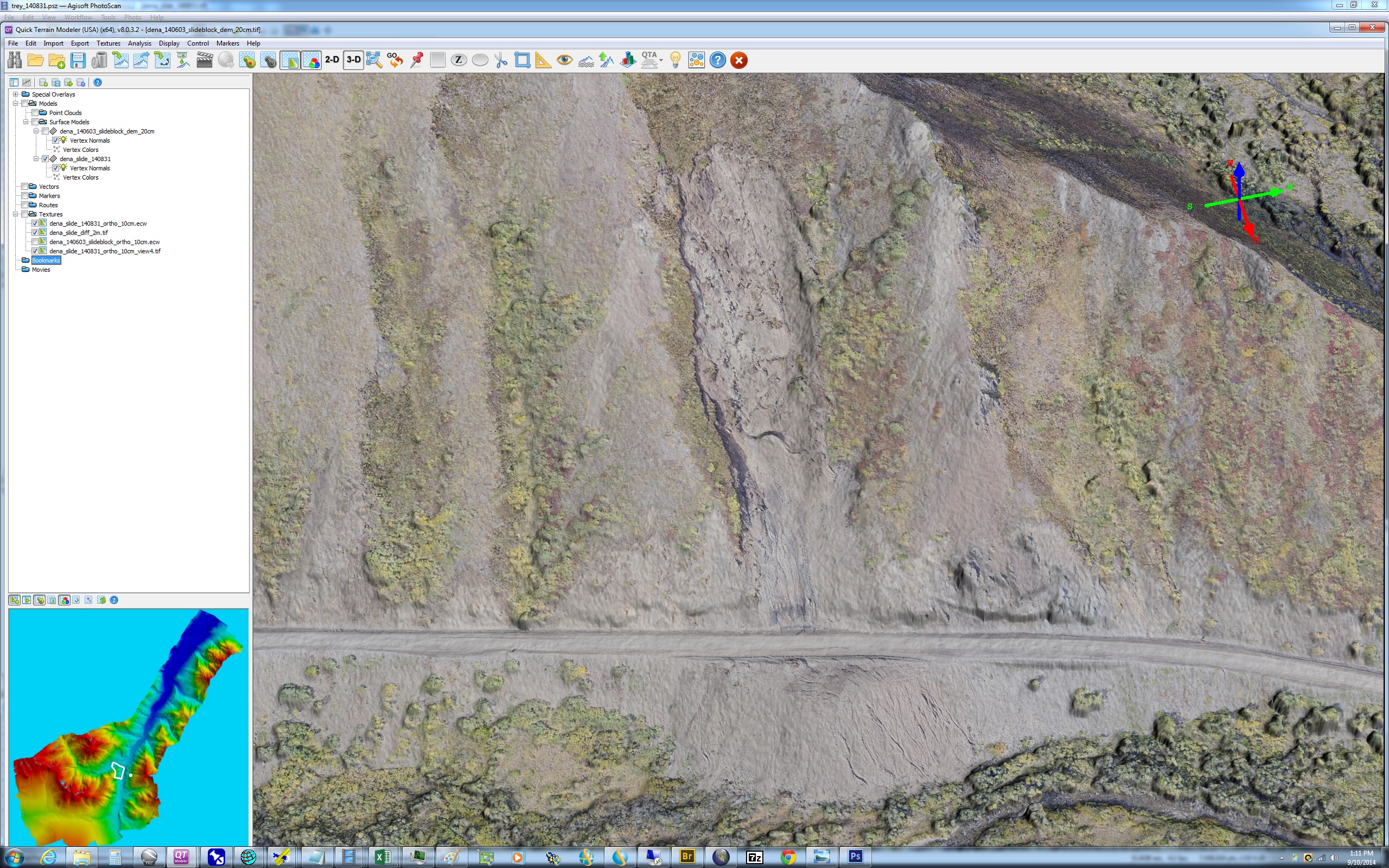 Here is where the landslide occurred last year. Mouse-over to see the change over 2 months in 2014.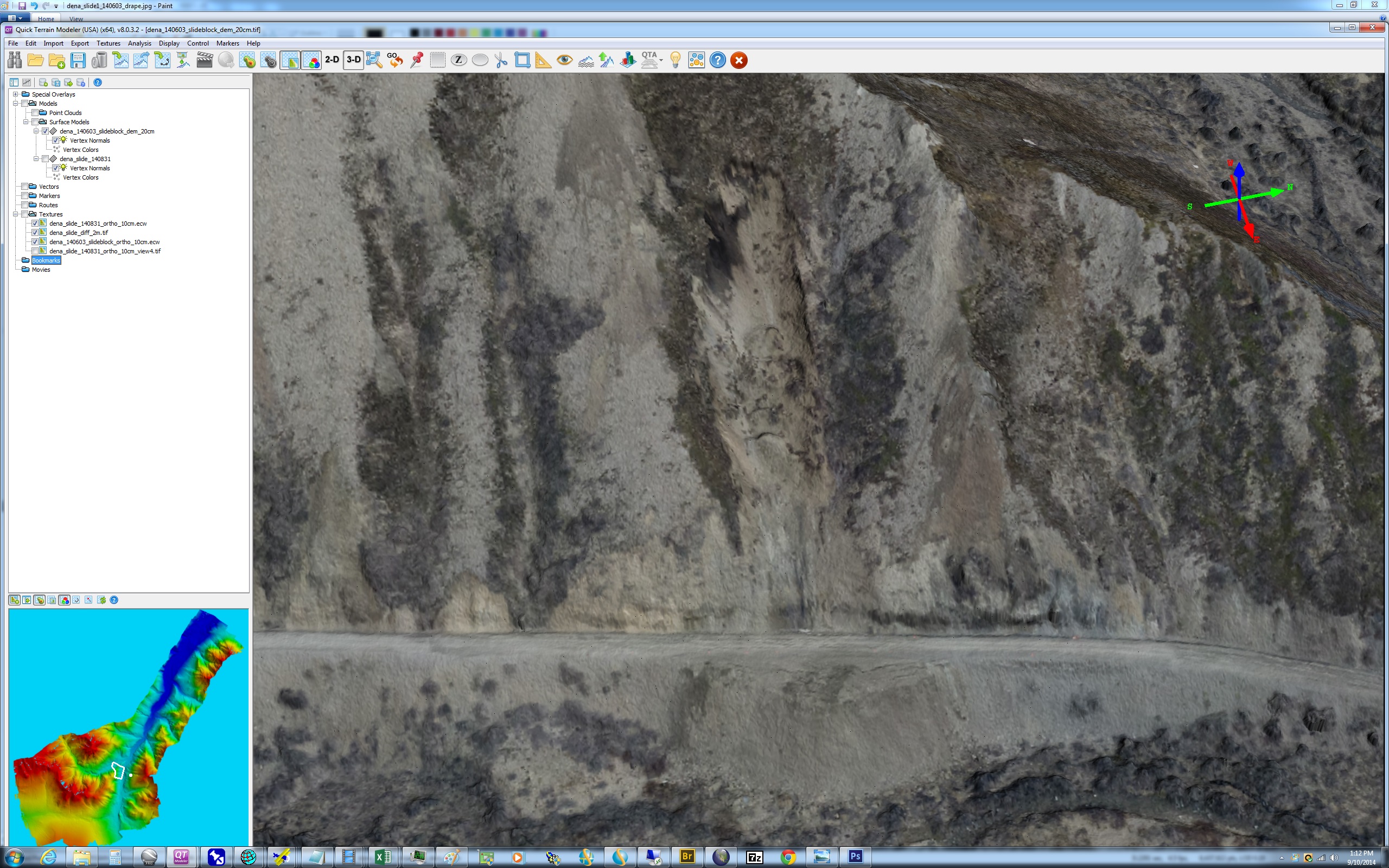 Mouse-over to see the difference image, created by subtracting the first topography from the second and then coloring it by the amount of change.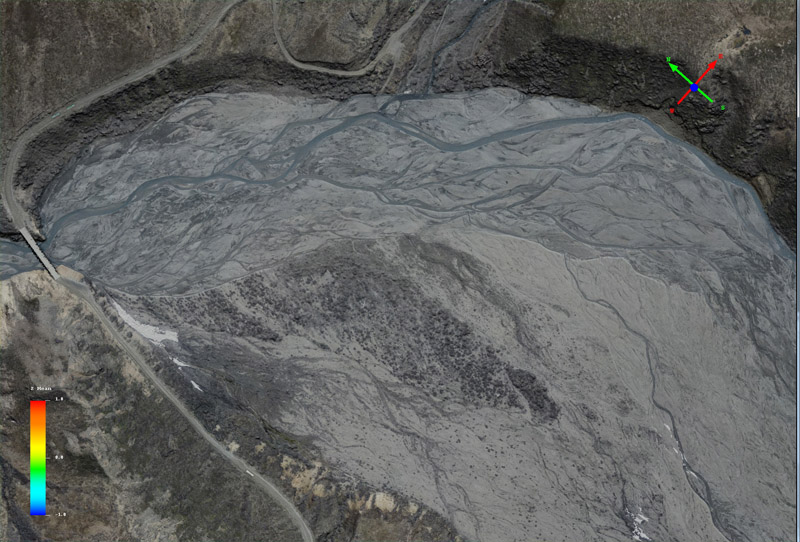 Mouse-over to see the change in the river channels and sediments over a 2 month period in 2014. Only maps with outstanding accuracy can detect changes so subtle.
Last week NPS asked me to go out and map the road alongside another mountain where the road cuts into steeply sloped terrain.  So a few days later, yesterday, I took advantage of the perfect weather to not only map that mountain as requested, but also measure the entire road corridor from park headquarters to Kantishna.  Preliminary processing looks good for all data sets, and hopefully I will post the data online in a week or two.  For now, you can visit Fodar Earth to see some of the acquisitions from last year and the geomorphology section to see some of the river comparisons.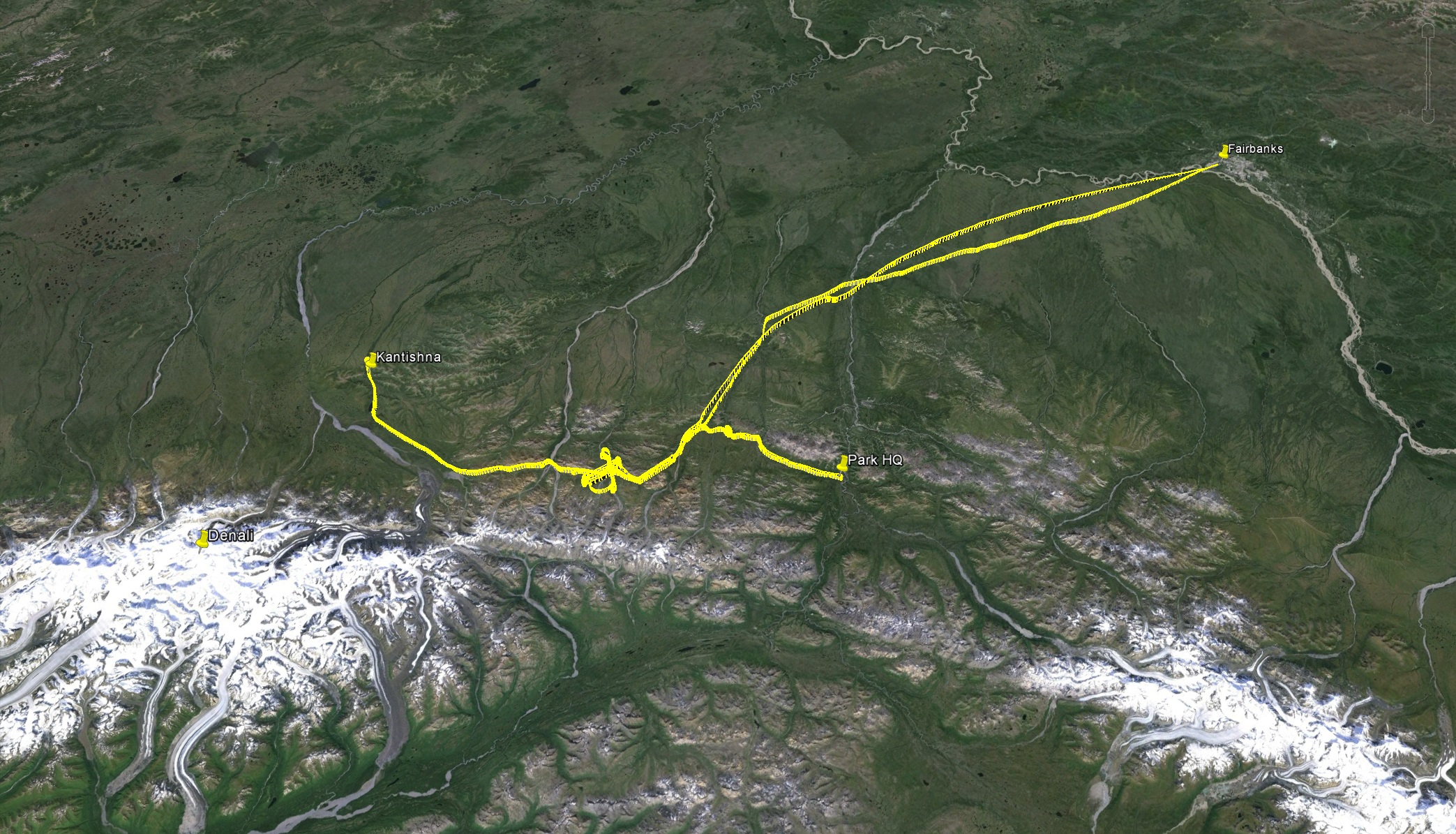 My flight track from Fairbanks, shown in Google Earth.

This is the area most prone to landslides.