About Fairbanks Fodar and Dr. Matt Nolan
Fodar™ for Alaska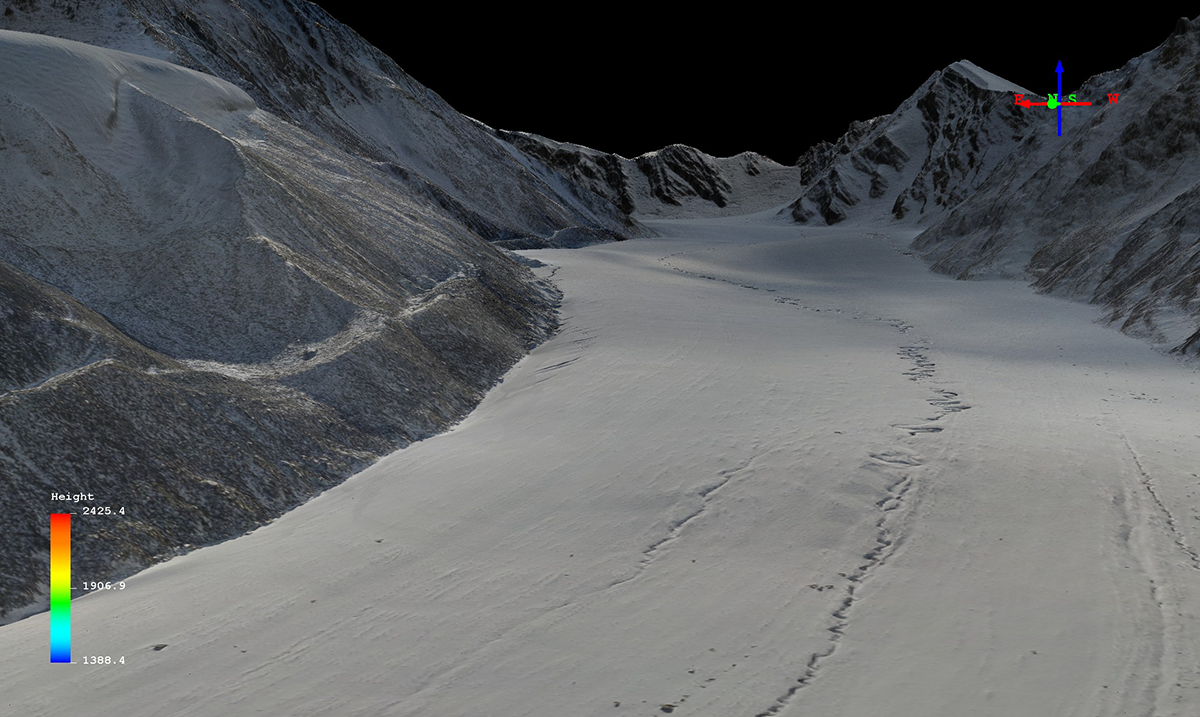 Photogrammetry is currently undergoing a renaissance. New hardware, software, and methods developed over just the past year have allowed for the possibility of making topographic maps and orthophotos at unprecedented accuracy and affordability.  Soon it will be commonplace to make new topographic maps of our areas of interest on yearly, monthly or even daily intervals so that we can systematically assess the changes occurring in those areas. Whether for scientific, engineering, or land management purposes, this ability is going to revolutionize the way we approach earth science and land management, as well as our understanding and implications of those changes.
Fairbanks Fodar's mission is to facilitate this transition using Fodar™, a proprietary technique that produces directly-georeferenced DEMs and orthophotos with a precision equal to lidar but at a fraction of the cost. Whether you work for industry, government, consulting, or are just curious about Alaska, we can likely make a map that is affordable and useful to you.
Fairbanks Fodar and Dr. Matt Nolan
For the past 25 years, I have specialized in understanding the impacts of climate change on the landscape of Alaska and I developed Fodar™ to faciliate that. I received an MS in Arctic Engineering at UAA in 1992, a PhD in Geophysics from UAF in 1998, and have been a research professor at UAF/INE since 1999. I have led dozens of field projects during that time, largely using equipment I built or techniques I developed to better understand our landscape and changes to it. Fodar™ resulted from my needs for an affordable method to directly measure topography and changes to it at centimeter resolution on landscape scales. While I still pursue my own research using Fodar™ at UAF, with support and assistance from UAF's commercialization program I formed Fairbanks Fodar to help others that have similar needs for affordable DEMs and orthoimages. Fairbanks Fodar and UAF continue to work closely together for our mutual benefit.
Whether your interest is in base maps for GIS or time-series of maps to detect change, I have the capability to produce the best DEMs and orthoimages that any technology has to offer. As a scientist and engineer myself, I likely have the ability to understand your needs and can tailor projects to provide you with the map product that will be affordable and useful to you. When you work with Fairbanks Fodar, you work with me directly through the entire process — from defining project needs and goals, to data acquisition, to delivery of a final product. I also offer a variety of consulting services including map analysis, value-added map editing, or landing in your field area to make ground measurements. Mapping Alaska is my passion, and I look forward to putting the power of Fodar™ to work for you. For those who want to put the power of Fodar™ into their own plane, please visit UMapCo, another company I developed for that purpose.
My previous clients include the National Park Service, the USGS, the US Fish and Wildlife Service, the Alaska Department of Fish and Game, and many more.  Fodar is likely cheaper than you think, especially if you have ever gotten a quote for lidar data.  We accept credit cards and can bid on Federal projects. Please contact me for more information or to discuss your ideas.